What Can You Buy With Bitcoin?
Bitcoin's price has surpassed the $16,000 resistance for the first time since 2017, but as the crypto's value increases it begs the question—what can you buy with Bitcoin?…
Bitcoin (BTC) has been on a price surge lately, surpassing the $16,000 resistance for the first time since 2017, but as the crypto's value increases many are asking the question—what can you buy with Bitcoin?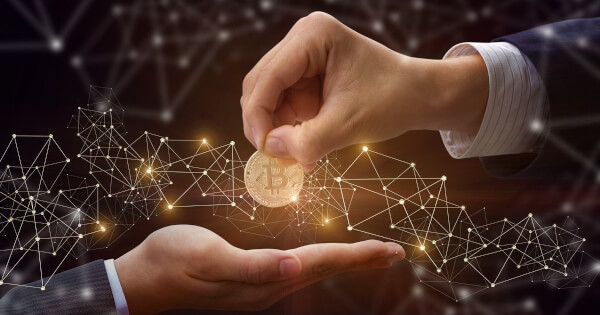 Since Laszlo Hanyecz, aka 'Bitcoin Pizza Guy,' traded his 10,000 BTC for two large Papa John's Pizzas with eighteen-year-old Jeremy Sturdivant, aka jercos, on 22nd May 2010—'Buy with Bitcoin' is now a slogan present in many large companies and outlets. Bitcoin is increasingly becoming part of daily life because people can use it to make purchases for goods or services across notable stores.
The story of Laszlo Hanyecz became the unofficial first use case of BTC, and the day is celebrated by the community as Bitcoin Pizza Day and is the first real-world transaction involving Bitcoin. At the time, one BTC coin was retailing at $0.0041. Fast forward to the current day, and one BTC is now worth around $16,000, showing how this digital asset has been widely adopted. Buy with Bitcoin is a status symbol in many online and offline outlets, bus what can you actually buy using BTC cryptocurrency?
What can I buy with Bitcoin?
1. Food & Beverage
We all love hanging out at our favorite food & beverage restaurant during weekends or after a long day at work. Guess what, some of your favourite may have an option to buy with Bitcoin.
Burger King
At Burger King, you can buy with Bitcoin a variety of items like chicken nuggets. For instance, Burger King outlets in Venezuela partnered with Cryptobuyer so that BTC could be accepted as a payment option.
KFC
KFC Canada joined the Bitcoin bandwagon after it introduced the Bitcoin Bucket. Consumers can order finger-licking chicken and use the option to buy with Bitcoin.
Domino's Pizza
Domino's Pizza permits you to buy with Bitcoin. Lightning pizza is a website you can use to order from this outlet and make the payment with BTC.
Other food & beverage joints you can buy with Bitcoin include Pembury Tavern Pub in London, the Pink Cow in Tokyo, Japan, and PizzaForCoins in California, United States.
2. Major Retailers
Overstock
Overstock offers online shoppers the option to buy with Bitcoin by just clicking a button. From this online retailer, you can buy a variety of items, such as furniture, electronics, jewellery, and bedding using your BTC wallet.
AT&T
AT&T, a leading US mobile service provider, set the ball rolling by permitting customers to buy with Bitcoin for telecommunications services.This payment option was made a reality by BitPay, a bitcoin payment service provider.
Microsoft
Microsoft has been in the buy with the Bitcoin scene for quite some time. Since 2014, it opened the doors for users to purchase online Xbox Store products using BTC. Furthermore, the company gives you the option to top up your Microsoft account using the pioneer digital currency.
3. Sports Teams
The Bitcoin revolution is taking over the sporting arena because teams are seeking to maximize their fans satisfaction rates. Buy with Bitcoin is an option being adopted when it comes to purchasing tickets. Leading the pack is Dallas Mavericks, an American professional basketball team playing under the National Basketball Association (NBA) league, allows buying of tickets with Bitcoin. Miami Dolphins, a professional American football team, has also jumped in the crypto waters because fans can purchase food and tickets using Bitcoin clone.
4. Travel Companies
Norwegian Air
Norwegian Air, one of the largest in Europe, gives travelers an amazing time because it accepts Bitcoin as a means of payments for booking flights. In February, the airline partnered with Norwegian Block Exchange (NBX) permitting customers to buy with Bitcoin.
Virgin Airlines
Richard Branson owned company, Virgin Airlines, allows purchase flights and travel options with BTC.
CheapAir
CheapAir, a California-based online travel agency, makes your travel experience worthwhile because part of its payment options includes buying with Bitcoin. This travel agency has made notable milestones in the crypto space because it has processed cryptocurrency payments valued at more than $5 million from 2013.
Travala.com
In 2019, Travala.com, a leading cryptocurrency-friendly hotel booking service, partnered with Booking.com, an online travel agency, to allow Bitcoin payment for the latter's accommodation listings. Travala.com already has over 2 million accommodation listings across over 230 countries and over 90,000 destinations in the world today. Therefore, the buy with Bitcoin option is available for your preferred service.
Other travel companies that have embraced the Bitcoin payment option include TravelByBit, Destinia, FutureTravel, Bitcoin.travel, Airtreks, Destinia, CheapBizClass, and AbitSky.
5. Charity
Feeling a bit philanthropic? Your quest is sorted because some notable organizations accept Bitcoin donations as a good gesture or sign of gratitude. They include UNICEF, Red Cross, Wikipedia, Bitcoin for Charity, Code to Inspire, BitGive, Save the Children, Internet Archive, United Way, and the Water Project.
In April, the Bitcoin community funded a noble cause of establishing the second level Advanced Medical Post (AMP) belonging to the Italian Red Cross to help save lives in Italy amid the coronavirus (COVID-19) pandemic. It was able to raise the first target of €10,000, approximately $10,900 in bitcoin in only three days.
6. Tuition Fees
If you want to advance your education and have Bitcoin holdings, some institutions of higher learning have incorporated the buy with the Bitcoin option. They include the University of Nicosia in Cyprus and Curtin University in Western Australia. The University of Nicosia set the buy with Bitcoin ball rolling after it accepted this payment method for its Master of Science in Digital Currency course.
Buying with Bitcoin: The Bottomline
We tend to be more of consumers than producers; hence our primary objective becomes maximizing our satisfaction rates or utility. As a result, we are likely to buy things or go to places where we feel the value for money. The buy with Bitcoin option has been introduced by many outlets and companies so that you can have a convenient payment method because it seems the sky's the limit for BTC as its price continues to skyrocket.
Source: https://blockchain.news/analysis/what-can-you-buy-with-bitcoin-btc-as-a-means-of-exchange
Ethereum is Expected to Undergo a 90% Daily Emission Reduction Following ETH 2.0 Upgrade
Market analyst Lark Davis believes that Ethereum 2.0 upgrade will prompt a 90% daily emission reduction from 12,800 to 1,280.
Ethereum (ETH) was up by 9.72% in the past week to breach the psychological price of $2K during intraday trading. ETH's price stood at $2,056 as the second-largest cryptocurrency continues to gain momentum.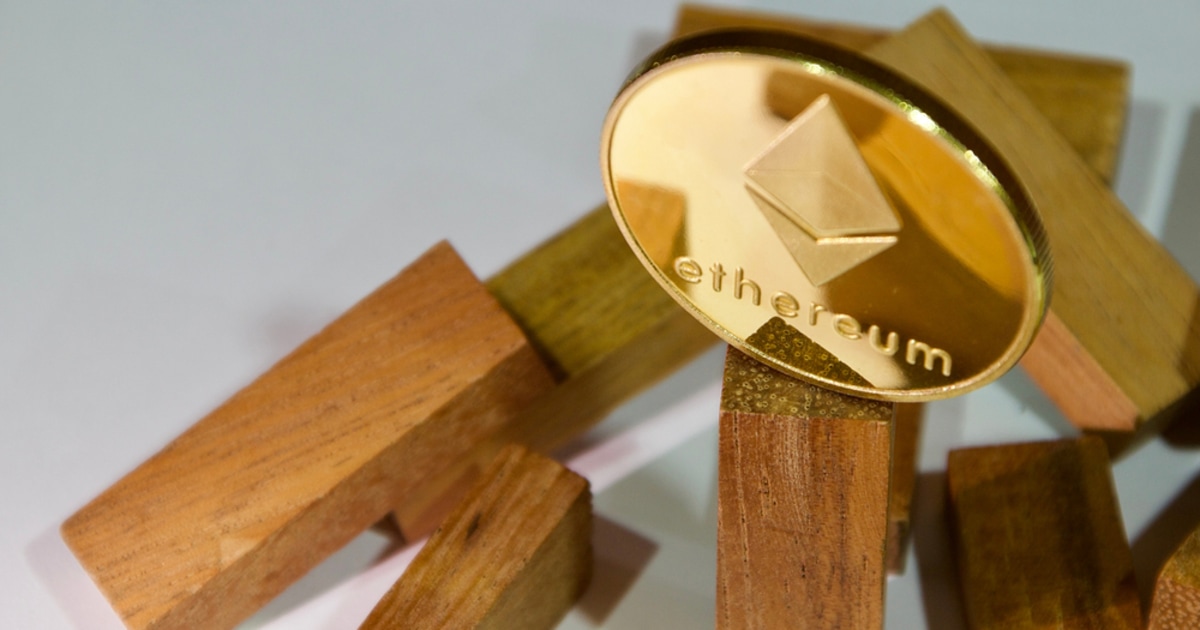 Market analyst Lark Davis believes that the upgrade of Ethereum 2.0 will prompt a 90% daily emission reduction from 12,800 to 1,280. He explained:
"The other wildly important aspect of The Merger is that ETH will undergo a 90% reduction in daily emission. Basically from 12,800 a day to 1,280 a day. Yearly inflation from 4.3% down to 0.43%. This is equivalent to 3 Bitcoin halvings, and is only months away."
Ethereum 2.0, also known as the Beacon Chain, was launched in December 2020 and was regarded as a game-changer that seeks to transit the current proof-of-work (POW) consensus mechanism to a proof-of-stake (POS) framework.
Davis also noted that Ethereum would experience "Triple Halving" as part of the ETH 2.0 upgrade, a highly significant economic event for the asset's price in the coming years.
Ethereum whales cumulatively hold 60.52 million ETH
According to on-chain metrics provider Santiment:
"Ethereum whales that hold between 10k and 1 million ETH in their respective wallets now own a cumulative total of 60.52m coins. This is the highest amount held by this tier since in 5 weeks, and represents a 1.65million ETH accumulation in the past 6 days."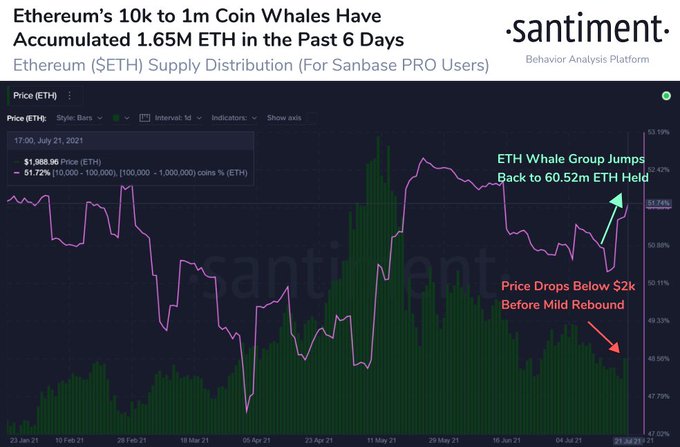 Therefore, ETH whales continue investing in this asset, which indicates high confidence levels.
Ethereum has been making headlines based on its notable strides. For instance, ETH has had an impressive return on investment (ROI) of 171% this year compared to tech stocks like Microsoft, Facebook, and Apple. Furthermore, Davis had previously noted that Ethereum was settling three times more value on-chain than Bitcoin daily.
Image source: Shutterstock
"The other wildly important aspect of The Merger is that ETH will undergo a 90% reduction in daily emission. Basically from 12,800 a day to 1,280 a day. Yearly inflation from 4.3% down to 0.43%. This is equivalent to 3 Bitcoin halvings, and is only months away."
Source: https://blockchain.news/analysis/ethereum-is-expected-undergo-a-90-percent-daily-emission-reduction-following-eth-2.0-upgrade
South Korea Authorities Seizes $47M in Crypto from Tax Evaders
South Korean authorities have made the largest crypto seizures in the country's history. $47 million in digital currencies have been confiscated.
Authorities in the South Korean province of Gyeonggi have conducted the largest tax seizures ever, seizing $47 million in Bitcoin (BTC) and Ethereum (ETH).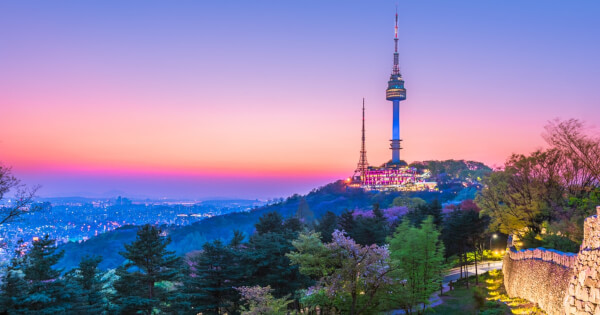 According to the coverage reported by the Financial Times, the seizure involved about 12,000 tax evaders. The authority has called the action the largest "cryptocurrency seizure for back taxes in Korean history."
Those "tax dodgers" committed the crime by connecting their trading or investment activities on trading platforms operating in the country with their phone numbers. The process, though rigorous, had to be done manually as crypto exchanges were unable to fully provide the Know-Your-Customer (KYC) details of the defaulting taxpayers. In addition, the FT report was unclear which digital currency trading platform was involved in the investigation.
South Korea has a robust cryptocurrency trading engagement amongst its citizens, and the country has been making moves to implement accomodating regulations. One of these is the law passed by the Korean National Assembly in March 2020. This law mandates cryptocurrency exchanges to take down customer's details through KYC and obtain licenses to operate from banks.
While big exchanges such as UpBit have been able to comply, other smaller trading platforms have had their struggles in complying, a situation that was compounded by financial institutions dissociating from crypto exchanges. Besides these, South Korea has long been mulling enforcing a 20% capital gains tax on cryptocurrencies, all of which will be made easier with compliant crypto exchanges.
South Korea is one of the more receptive countries to blockchain and cryptocurrency-related innovations. While crypto has thrived in the country in the past decade, the government is taking bold steps to develop its own Central Bank Digital Currency, the Digital Won. Despite its soft stance, however, the nation has zero-tolerance for fraud amongst crypto entities, as showcased in the ongoing raid of Bithumb exchange amidst a broad fraud investigation.
Image source: Shutterstock
Source: https://blockchain.news/news/south-korea-authorities-seizes-47m-in-crypto-from-tax-evaders
MicroStrategy Acquires Extra 13,005 Bitcoins, Owning Over 100,000 BTC
MicroStrategy CEO Michael Saylor confirmed the firm acquires additional 13,005 Bitcoins, by spending roughly $489 million in cash at an average price of around $37,617 per bitcoin. The company now
Leading American business intelligence firm MicroStrategy is not relenting in its quest of purchasing more Bitcoin, acknowledged by the firm's CEO Michael Saylor.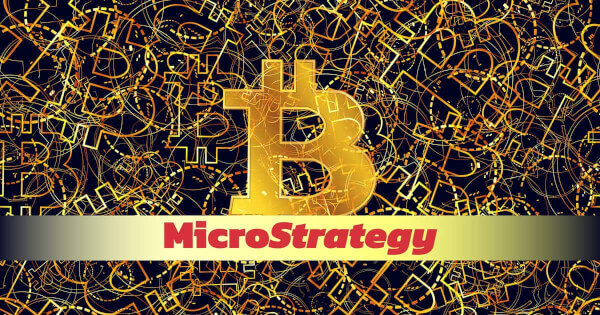 The MicroStrategy CEO said:
"MicroStrategy has purchased an additional 13,005 Bitcoins for ~$489 million in cash at an average price of ~$37,617 per bitcoin. As of 6/21/21 we hodl ~105,085 bitcoins acquired for ~$2.741 billion at an average price of ~$26,080 per bitcoin."
MicroStrategy has set a precedent in the institutional investment space because its BTC holding is one of the highest.
Previously, Saylor had indicated that the firm was embracing Bitcoin for the long term.
MicroStrategy, therefore, seems to be taking advantage of the current ranging BTC market because it has spent the last two months consolidating between $30,000 and $40,000.
Bitcoin is back at the range low
Bitcoin plunged to lows of $32k amid intensified FUD (fear, uncertainty, and doubt) sentiment from China triggered by a nationwide BTC mining crackdown.
For instance, China's third-largest bank, the Agricultural Bank of China, issued an announcement prohibiting bitcoin and other cryptocurrency transactions through Agricultural Bank's banking system.
These restrictions imposed by Chinese banks on cryptocurrencies caused a large-scale sell-off of the Bitcoin bearish side.
Therefore, market analyst Michale van de Poppe noted that Bitcoin was back at the range low, and the leading cryptocurrency needed to hold this area to avoid a further drop to $24k.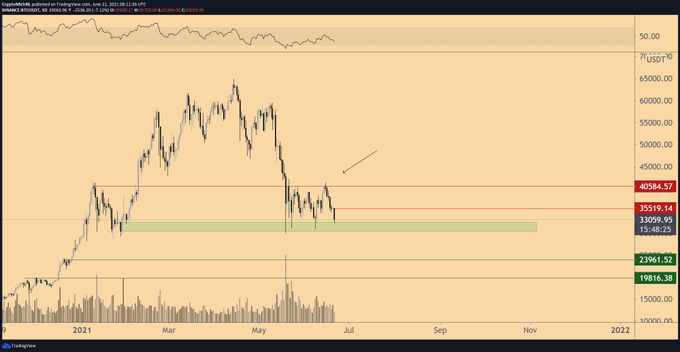 On-chain analyst Ali Martinez echoed these sentiments. He stated:
"On-chain data from IntoTheBlock shows that the most significant support zone underneath Bitcoin sits between $31.7K and $33.5K where roughly 573K addresses bought 487K BTC. Losing this area as support could push BTC to the next critical demand barrier at $23.4K."

With retail momentum on the Bitcoin network slowing down amid sinking social sentiment, it remains to be seen whether renewed institutional interest from firms like MicroStrategy will give BTC the much-needed upward momentum.
Image source: Shutterstock
Previously, Saylor had indicated that the firm was embracing Bitcoin for the long term.
Source: https://blockchain.news/news/microstrategy-acquires-extra-13-005-bitcoins-owning-100000-btc