What Can You Buy With Bitcoin?
Bitcoin's price has surpassed the $16,000 resistance for the first time since 2017, but as the crypto's value increases it begs the question—what can you buy with Bitcoin?…
Bitcoin (BTC) has been on a price surge lately, surpassing the $16,000 resistance for the first time since 2017, but as the crypto's value increases many are asking the question—what can you buy with Bitcoin?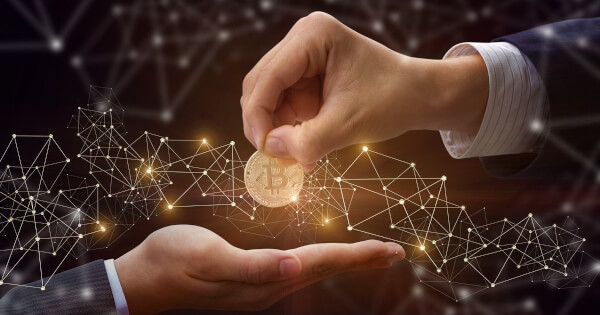 Since Laszlo Hanyecz, aka 'Bitcoin Pizza Guy,' traded his 10,000 BTC for two large Papa John's Pizzas with eighteen-year-old Jeremy Sturdivant, aka jercos, on 22nd May 2010—'Buy with Bitcoin' is now a slogan present in many large companies and outlets. Bitcoin is increasingly becoming part of daily life because people can use it to make purchases for goods or services across notable stores.
The story of Laszlo Hanyecz became the unofficial first use case of BTC, and the day is celebrated by the community as Bitcoin Pizza Day and is the first real-world transaction involving Bitcoin. At the time, one BTC coin was retailing at $0.0041. Fast forward to the current day, and one BTC is now worth around $16,000, showing how this digital asset has been widely adopted. Buy with Bitcoin is a status symbol in many online and offline outlets, bus what can you actually buy using BTC cryptocurrency?
What can I buy with Bitcoin?
1. Food & Beverage
We all love hanging out at our favorite food & beverage restaurant during weekends or after a long day at work. Guess what, some of your favourite may have an option to buy with Bitcoin.
Burger King
At Burger King, you can buy with Bitcoin a variety of items like chicken nuggets. For instance, Burger King outlets in Venezuela partnered with Cryptobuyer so that BTC could be accepted as a payment option.
KFC
KFC Canada joined the Bitcoin bandwagon after it introduced the Bitcoin Bucket. Consumers can order finger-licking chicken and use the option to buy with Bitcoin.
Domino's Pizza
Domino's Pizza permits you to buy with Bitcoin. Lightning pizza is a website you can use to order from this outlet and make the payment with BTC.
Other food & beverage joints you can buy with Bitcoin include Pembury Tavern Pub in London, the Pink Cow in Tokyo, Japan, and PizzaForCoins in California, United States.
2. Major Retailers
Overstock
Overstock offers online shoppers the option to buy with Bitcoin by just clicking a button. From this online retailer, you can buy a variety of items, such as furniture, electronics, jewellery, and bedding using your BTC wallet.
AT&T
AT&T, a leading US mobile service provider, set the ball rolling by permitting customers to buy with Bitcoin for telecommunications services.This payment option was made a reality by BitPay, a bitcoin payment service provider.
Microsoft
Microsoft has been in the buy with the Bitcoin scene for quite some time. Since 2014, it opened the doors for users to purchase online Xbox Store products using BTC. Furthermore, the company gives you the option to top up your Microsoft account using the pioneer digital currency.
3. Sports Teams
The Bitcoin revolution is taking over the sporting arena because teams are seeking to maximize their fans satisfaction rates. Buy with Bitcoin is an option being adopted when it comes to purchasing tickets. Leading the pack is Dallas Mavericks, an American professional basketball team playing under the National Basketball Association (NBA) league, allows buying of tickets with Bitcoin. Miami Dolphins, a professional American football team, has also jumped in the crypto waters because fans can purchase food and tickets using Bitcoin clone.
4. Travel Companies
Norwegian Air
Norwegian Air, one of the largest in Europe, gives travelers an amazing time because it accepts Bitcoin as a means of payments for booking flights. In February, the airline partnered with Norwegian Block Exchange (NBX) permitting customers to buy with Bitcoin.
Virgin Airlines
Richard Branson owned company, Virgin Airlines, allows purchase flights and travel options with BTC.
CheapAir
CheapAir, a California-based online travel agency, makes your travel experience worthwhile because part of its payment options includes buying with Bitcoin. This travel agency has made notable milestones in the crypto space because it has processed cryptocurrency payments valued at more than $5 million from 2013.
Travala.com
In 2019, Travala.com, a leading cryptocurrency-friendly hotel booking service, partnered with Booking.com, an online travel agency, to allow Bitcoin payment for the latter's accommodation listings. Travala.com already has over 2 million accommodation listings across over 230 countries and over 90,000 destinations in the world today. Therefore, the buy with Bitcoin option is available for your preferred service.
Other travel companies that have embraced the Bitcoin payment option include TravelByBit, Destinia, FutureTravel, Bitcoin.travel, Airtreks, Destinia, CheapBizClass, and AbitSky.
5. Charity
Feeling a bit philanthropic? Your quest is sorted because some notable organizations accept Bitcoin donations as a good gesture or sign of gratitude. They include UNICEF, Red Cross, Wikipedia, Bitcoin for Charity, Code to Inspire, BitGive, Save the Children, Internet Archive, United Way, and the Water Project.
In April, the Bitcoin community funded a noble cause of establishing the second level Advanced Medical Post (AMP) belonging to the Italian Red Cross to help save lives in Italy amid the coronavirus (COVID-19) pandemic. It was able to raise the first target of €10,000, approximately $10,900 in bitcoin in only three days.
6. Tuition Fees
If you want to advance your education and have Bitcoin holdings, some institutions of higher learning have incorporated the buy with the Bitcoin option. They include the University of Nicosia in Cyprus and Curtin University in Western Australia. The University of Nicosia set the buy with Bitcoin ball rolling after it accepted this payment method for its Master of Science in Digital Currency course.
Buying with Bitcoin: The Bottomline
We tend to be more of consumers than producers; hence our primary objective becomes maximizing our satisfaction rates or utility. As a result, we are likely to buy things or go to places where we feel the value for money. The buy with Bitcoin option has been introduced by many outlets and companies so that you can have a convenient payment method because it seems the sky's the limit for BTC as its price continues to skyrocket.
Source: https://blockchain.news/analysis/what-can-you-buy-with-bitcoin-btc-as-a-means-of-exchange
WWE Plans to Release the Undertaker NFTs Ahead of WrestleMania 37
The World Wrestling Entertainment (WWE) has announced that it will release non-fungible tokens (NFTs) featuring the Undertaker ahead of WrestleMania 37, which will run today and tomorrow at Raymond
World Wrestling Entertainment, Inc. plans to release its first-ever non-fungible tokens (NFTs) to showcase great moments of legendary iconic fighter – Mark William Callaway, popularly known as by ring name the Undertaker.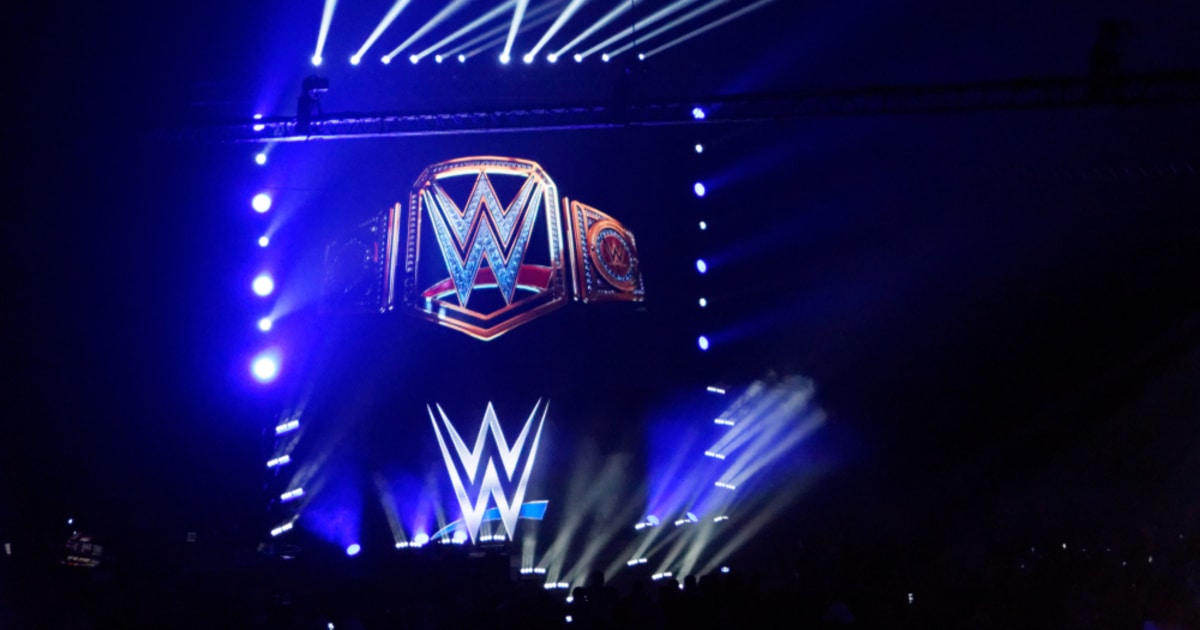 The goal behind the launch of these NFTs is to celebrate the Undertaker's legacy and increase fan engagements. Of course, the Undertaker is recognized as the best WWE superstar of all time who won several titles during his wrestling career, including three-time World Heavyweight Champion and maintaining the longest unmatched winning streak at WrestleMania, with twenty-one wins and zero losses. The Undertaker retired from professional wrestling in November 2020, after 33 years of engaging in wrestling activities.
The WWE – the New York stock exchange-listed firm – has partnered with cryptocurrency wallet provider Bitski to roll out the initiative.
The WWE will drop the NFTs on Bitski's website today April 10 at 10:30 AM Eastern time. The NFTs would be available for auction purchases in two instalments between April 10 and April 11. Participants would need to have a Bitski account, and winners will get NFTs in their wallets.
The Undertaker NFTs will be offered in four tiers – Platinum, Gold, Silver, and Bronze. The Platinum tier has an opening bid of $10,000 while the Gold one has an opening bid of $5,000.
Silver and Bronze tiers have fixed prices of $1,000 and $100 respectively, with some limited offerings.
The higher bidder for the platinum tier will get two front-row tickets for WrestleMania 38 in 2022 and WrestleMania 39 in 2023, and also get VIP access, hotel accommodation, and a personalized video from the Undertaker himself.
In the recent past, Triple H, a retired professional wrestler and the current WWE executive vice president talked about the integration of NFTs into the sports during an interview with fight author and podcast creator Jeremy Lambert. However, he was unsure when such integration into wrestling sports would happen.
NFTs Attracting Investors' Interest
Non-fungible tokens (NFTs) are digital blockchain tokens that represent ownership of unique items (such as music, art, real estate or even casks of whiskey), whether physical or digital. They are something with units (value) which can be bought and sold like any other piece of property, but they have no tangible form of their own.
NFTs have become the latest craze in the digital and crypto asset world and the hype around such tokens has currently resulted in an explosion of digital art being sold via blockchain technology. Currently, there is a significant growing interest among investors in these tokens.
For example, Twitter founder Jack Dorsey recently sold his first NFT tweet for $2.9 million. A blockchain company recently bought a Banksy art piece worth $95,000. Millions of people across the globe have seen Beeple's art sold for $69 million and the image has been copied and shared countless times.
Image source: Shutterstock
The WWE will drop the NFTs on Bitski's website today April 10 at 10:30 AM Eastern time. The NFTs would be available for auction purchases in two instalments between April 10 and April 11. Participants would need to have a Bitski account, and winners will get NFTs in their wallets.
Source: https://blockchain.news/news/wwe-plans-release-undertaker-nfts-ahead-wrestlemania-37
Square, Paradigm, Fidelity, and Coinbase Establish Crypto Council to Lobby Regulators
The new cryptocurrency council aims to serve as the growing industry's voice to advocate for the economic and social benefits of crypto assets and related technologies.
Crypto venture capital firm Paradigm, Square, Fidelity Investments, and Coinbase crypto exchange have established a new cryptocurrency council to lobby policymakers to support the rapidly growing crypto industry.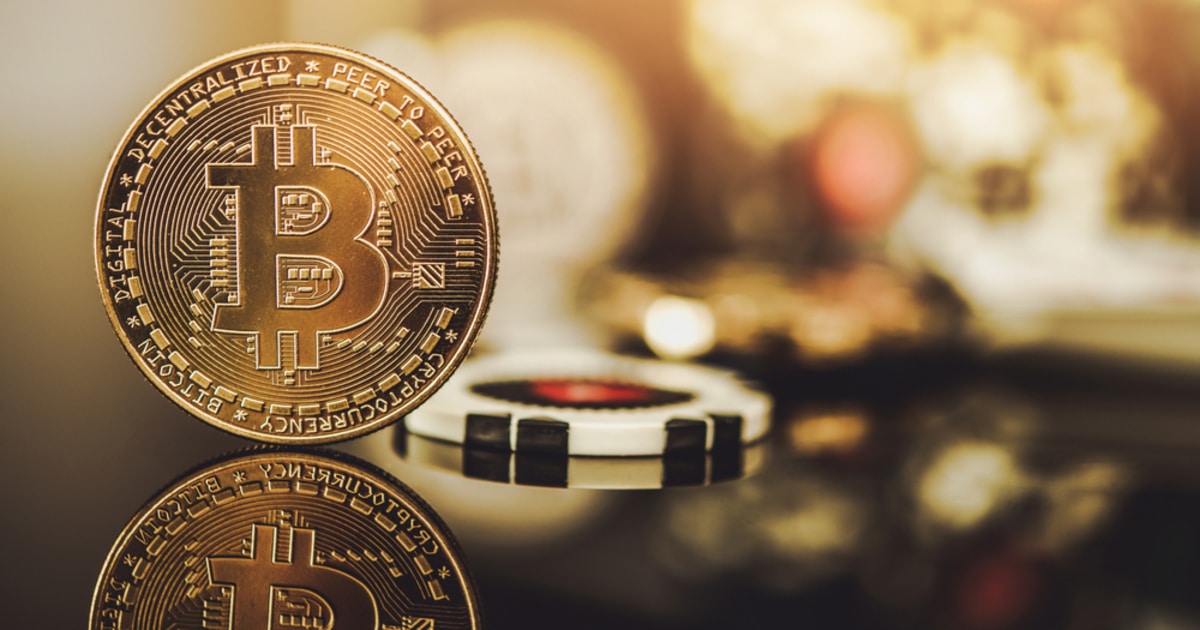 The aim of the newly formed trade group "The Crypto Council for Innovation" is to ensure that policymakers understand the significance of the crypto innovation and develop favourable regulations that would enable the industry to thrive.
"The Crypto Council for Innovation" aims to shape the manner in which crypto assets are regulated and it seeks to demonstrate the "transformational promise of crypto and communicate its benefits to policymakers, regulators, and people around the globe."
Fred Ehrsam, the co-founder of Paradigm investment firm told The Wall Street Journal that "cryptocurrency is at mainstream inflection point."
He further added:
"It's in its very early stages and, much like the internet (once was), it's very fragile while it's in that stage. It's challenging because policy makers want to balance risk and reward, and even people who spend time in this space would struggle to predict where this will go in the coming decade. It was very hard to say where the internet was going to go."
The council is planning to assemble a board of representatives from each of the four initial members. The council will also create an executive team.
Cryptocurrencies Helping Global Economy
The formation of the crypto council comes at a time when prices of several cryptocurrencies have risen, attracting interest from mainstream investors as well as brokers and banks which serve them. At the beginning of this year, the total market capitalization of Bitcoin climbed to $1 trillion for the first time.
Cryptocurrency is a new industry as many people are still not sold on the market's future. Crypto evangelists claim that crypto assets and blockchain technology have the capacity for job creation and extension of financial services to consumers living anywhere across the globe at little to no cost.
Cryptocurrencies have the potential to enable economic and social growth throughout the world, including in developing nations, by providing easier access to capital and financial services. Therefore, regulators and policymakers across the globe will play a prominent role in shaping the future of crypto assets.
Image source: Shutterstock
Fred Ehrsam, the co-founder of Paradigm investment firm told The Wall Street Journal that "cryptocurrency is at mainstream inflection point."
Source: https://blockchain.news/news/squareparadigm-fidelity-coinbase-establish-crypto-council-lobby-regulators
Top 5 Evolving Cryptocurrency Startups That Are Revolutionizing The Future of Fintech
Tremendous evolution in cryptocurrency startups provides to be revolutionary in the Fintech industry now and in upcoming years.
Perhaps, a massive amount of capital is flowing from legacy institutions to Bitcoin and other digital assets.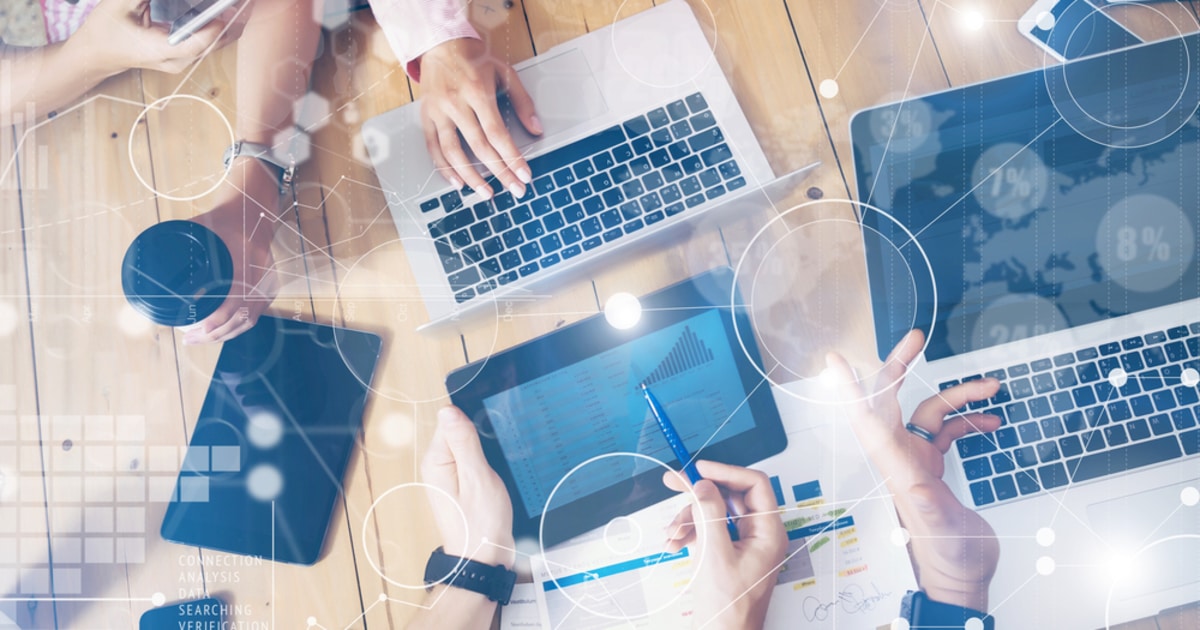 Bitcoin is evolving and blockchain is maturing due to technological advancements. Digital currencies have risen considerably during the pandemic year. Bitcoin has been in the headlines throughout the year, resulting in the price emergence of other coins and cryptocurrencies.
Considering recent evolution in cryptocurrency industries and Bitcoin's price expansion, Elon Musk, founder of SpaceX, announced recently that his company Tesla invested $1.5 billion in Bitcoin. Additionally, Tesla has begun considering BTC payments for their electric vehicles. The company updated its investment policy recently in January 2021 to provide liability and flexibility, and to maximize returns on cash which is not required to maintain sufficient operating liquidity.
Keeping in view the above-mentioned updates, analysts and researchers concluded that investors can be easily wiped out if digital currency prices evolve in the future. Many companies and evolving organizations are currently working on acquiring blockchain and cryptocurrency transformations.
Let's have a look at the top 5 most evolving cryptocurrency startups that prove to be revolutionizing the future of the Fintech industry.
1. Wintermute
Wintermute was founded by Harro Mantel, Evgeny Gaevoy, and Yoann Turpin in 2017. The main goal of this startup is to provide more liquidity which is required for the cryptocurrency market. Moreover, they are keener to adopt innovative decentralized finance for transaction purposes. The startup is currently funding $20M. Thankfully, Wintermute offers sophisticated trading algorithms and technology and provides liquidity to thousands of pairs across trading platforms and most vetted exchanges internationally. The best part is the company is dedicated to helping digital asset exchanges and blockchain for an unpredictable future of the fintech Industry.
2. Nebeus
Nebeus was founded by Konstantin Zaripov, Sergey Romanovskiy. This evolving London-based company is providing a strong bridge by fulfilling the gap between cash and cryptocurrency. It is providing crypto-backed cash services to people for everyday use. Surprisingly Nebeus raised €995K through an equity crowdfunding campaign on Seedrs. People can buy, sell and exchange cryptocurrency efficiently and accurately. The main product is crypto asset-collateralized loans, with health monitoring, fluctuation alerts, integrated and proprietary margin calls.
3. Coinrule
Coinrule was founded by Gabriele Musella, Oleg Giberstein, and Zdenek Hofler. Coinrule is currently funding £941K and is the smart assistant for cryptocurrency exchange and trading while being capable of fighting back automated bots and high funds. The company affirms that it is uncomplicated and requires no coding skills. CoinRule is a beginner-friendly yet safe and secure platform used to send automated instructions to the customer's chosen exchange. The company does not require any private keys and withdrawal rights from its customers.
4. Radix DLT
Radix DLT was founded by Dan Hughes and is currently funding £16.2M. It is a London-based decentralized finance (DeFi) network, emerging to develop DeFi protocols, providing frictionless access, liquidity and programmability to any digital asset around the globe. The main goal of this company is to provide solutions to complex queries in the current era of a centralized financial system. Radix focuses on three drivers of DeFi growth i.e. access, liquidity, and choice.
5. Wirex
Wirex was founded by Dmitry Lazarichev, Georgy Sokolov, Pavel Matveev and is currently funding £5.7M. The main goal of Wirex is to make cryptocurrency and other traditional currencies equally accessible to everyone. The company has its own personal application and the Nex-gen Wirex card allows its customers to buy, sell, exchange, and spend a wide range of digital and conventional currencies with a high rate of effectiveness and security, with no hidden fees.
Hence, the cryptocurrency sector has undoubtedly gained immense popularity in the past couple of years, and has started to affect the economy of numerous countries. Whenever technological advancements come under discussion, expansion in blockchain and acquisition of cryptocurrency is now almost always part of the conversation. In the near future, cryptocurrencies have the potential to grow and reshape the landscape of fintech startups.
Companies like Facebook and other tech giants are focusing on adopting cryptocurrency and integrating it into their network as it is the next big revolution in the fintech industry.
Image source: Shutterstock
Source: https://blockchain.news/wiki/top-5-evolving-cryptocurrency-startups-are-revolutionizing-future-fintech