South Korea Seeks Tech Partner to Build the Pilot Program for CBDC
South Korea's central bank on Monday said it would choose a technology supplier to build a pilot platform for a digital currency, moving a step closer to creating a central bank-backed digital curr
According to a Reuters report, South Korea's central bank on Monday said it would choose a technology supplier to build a pilot platform for a digital currency, moving a step closer to creating a central bank-backed digital currency.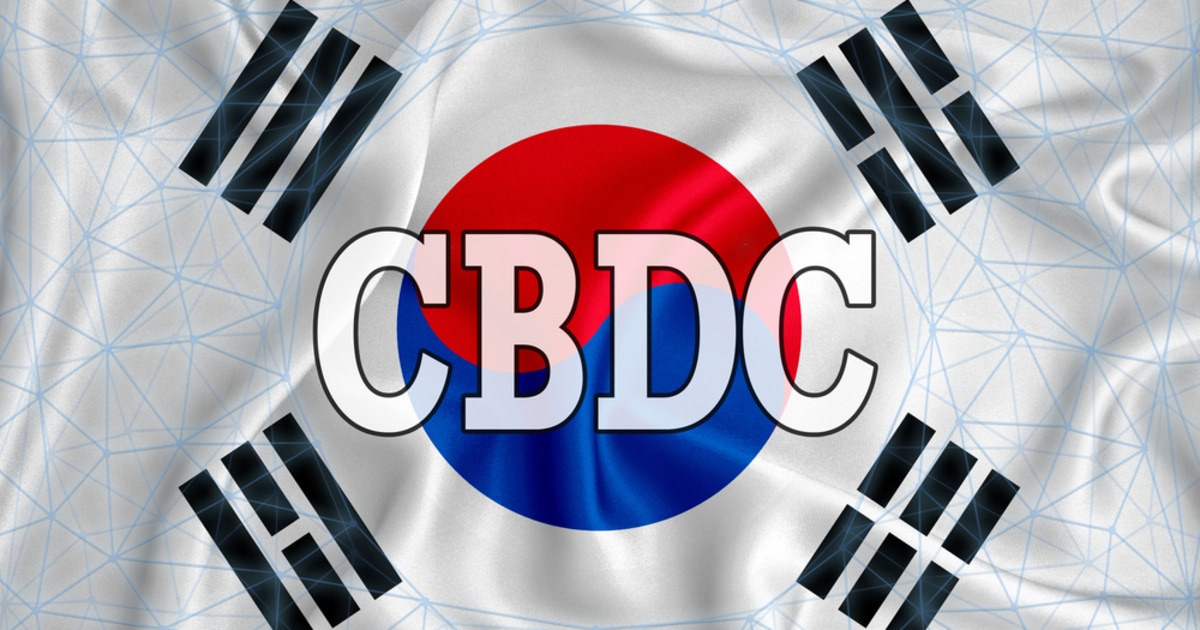 South Korea, through its apex financial institution, the Bank of Korea, is seeking a technology partner to help advance its pursuit of a Central Bank Digital Currency (CBDC).
The pursuit of a CBDC amongst major economies has taken a new leap in 2021. The United Kingdom and the US have now officially joined the rally that picked momentum with the COVID-19 pandemic. The pursuit of these new forms of money across the board is backed by realising that cryptocurrencies such as Bitcoin (BTC), Ethereum (ETH), and stablecoins are gaining traction in global payment systems. Central Banks are jostling to debut their own digital currency to keep fiat currencies relevant in today's digital world.
The Bank of Korea said it would choose the tech partner based on an open bidding process. The exercise's primary aims will be to research the practicalities of launching a central bank digital currency (CBDC) in a test environment.
"The share of cash transactions are decreasing significantly," a BOK official told a news conference. "The steps we are taking now are to prepare for the changes in the payment settlement system, changing rapidly."
The test program, which is billed to span from August to December this year, is expected to see the simulations of central banks and retail money outlets. According to the Bank of Korea, the trials will include payment via mobile phones, fund transferring and making deposits.
Other prominent Asian countries with active CBDC pursuits include China, Hong Kong, and Japan. China is leading the race as the country has entered into the retail/commercial testing phase for its Digital Yuan program.
Image source: Shutterstock
Source: https://blockchain.news/news/south-korea-seeks-tech-partner-to-build-the-pilot-program-for-cbdc
US Space Force Makes its Foray into the NFT Metaverse
The United States Space Force is launching an NFT series named after Neil Armstrong.
The United States Space Force (USSF) has announced the launch of its Non-Fungible Token (NFT) series dubbed "Armstrong Satellite NFT Launch with Space Force." The NFT series is named after Neil Armstrong, the first American and human to land on the moon, which is under production in partnership with Ethernity Chain and Star Atlas.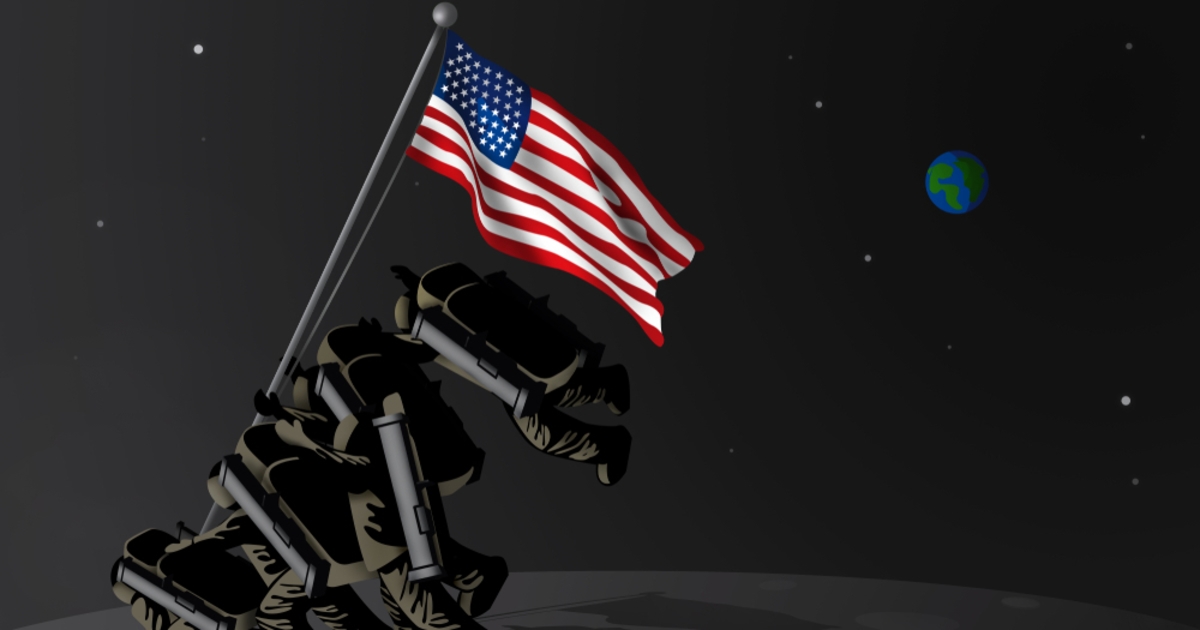 According to the official announcement, the NFT series will feature a limited edition digital twin NFT of the GPS III SV05 "ARMSTRONG" satellite and 3D NFTs depicting 30-plus satellites currently in orbit forming a GPS constellation around the Earth, among others. The Armstrong Satellite, named after the historic feat of Neil Armstrong, has its inherent significance in that it will provide "accurate global positioning and navigation systems to military and civilian users."
The foray of a notable US agency into the NFT metaverse signals that the industry's potential is fast approaching maturity with a broader public acceptance. The Ethernity Chain team particularly considers the partnership with USSF as a win for blockchain immutability.
"This is a historic opportunity for the NFT and blockchain space to push the medium forward and commemorate a moment both technologically and futuristically," said Ethernity Chain CEO Nick Rose as a part of the announcement. "We can now put this launch and Neil Armstrong's historic achievements on the immutable ledger and memorialise and tokenise it on an NFT that the public can participate in."
American agencies are known to be huge supporters and investors in blockchain technologies. The move into NFTs is a testament to the trust in the potential of the tech to recreate experiences for users and keep pieces of history. While NASA is funding a blockchain-based space communication project, the agency's dive into blockchain has been attached to the probable launch of a cryptocurrency as the agency was once in search of a data scientist.
Image source: Shutterstock
Source: https://blockchain.news/news/us-space-force-makes-its-foray-the-nft-metaverse
Long-Term Bitcoin Holders Keep Stacking While Short-Term Holders Keep Selling
On-chain analyst William Clemente III revealed that long-term holders keep on stacking as short-term holders keep on selling.
Bitcoin (BTC) has spent the last two months ranging between $30,000 and $40,000.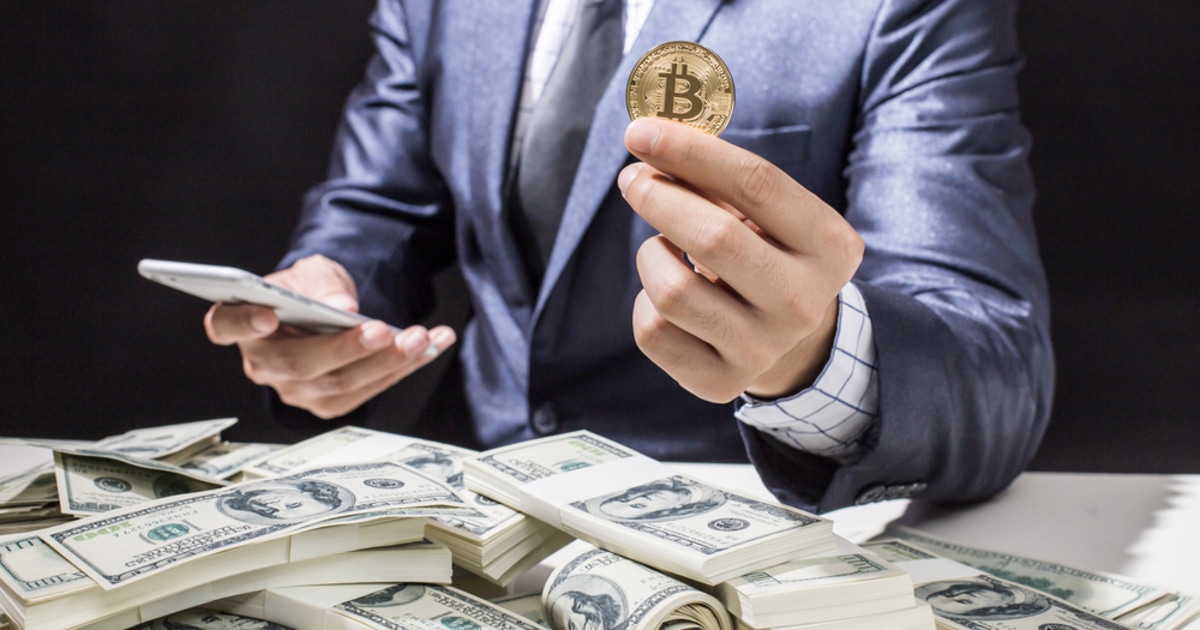 It, therefore, shows that bulls and bears have been embroidered in a tussle, and William Clemente III acknowledged this fact. The on-chain analyst explained:
"Long Term Holders keep stacking: +20,969 BTC to their holdings today, +145,021 BTC to their holdings in the last week, and +397,487 BTC to their holdings in the last month."
He added:
"Short Term Holders keep selling: -15,085 BTC from their holdings today, -112,950 BTC from their holdings in the last week, and -428,749 BTC from their holdings in the last month."
These statistics show that as long-term holders continue buying more Bitcoin, their short-term counterparts are offloading their holdings.
Crypto data provider Dilution-proof recently disclosed that short-term holders were selling at a net loss since May 13.
Total fees paid on the Bitcoin network hit an 11-month low
According to on-chain metrics provider Glassnode, the BTC total fees reached an 11-month low of 1.488 BTC.
This is related to recent the market crash, which drove Bitcoin price from an all-time high (ATH) of $64.8k to lows of $30k on May 19.
Google searches for legal tender reached an ATH. Lucas Outumuro, a senior analyst at IntoTheBlock, acknowledged that google searches for "legal tender" had gone through the roof. He stated:
"The World is paying attention. Google searches for "legal tender" hit a new high following El Salvador's Bitcoin Law."
El Salvador recently became the first country to adopt Bitcoin as legal tender. This move is expected to generate jobs in a nation where 70% of the population works in the informal economy and does not hold a bank account.
Furthermore, it is anticipated to be a way that offers access to investment, savings, credit, and secure transactions.
Image source: Shutterstock
Source: https://blockchain.news/analysis/long-term-bitcoin-holders-keep-stacking-while-short-term-holders-keep-selling
13.38% of Bitcoin's Money Supply Has Now Moved Between $31K and $40K
On-chain analyst William Clemente III disclosed that 13.38% of Bitcoin's circulating supply standing at 18.73 million BTC has moved between the $31k and $40k range.
Bitcoin's consolidation between the $30,000 and $40,000 area continues, while the leading cryptocurrency was hovering around $36.8K during intraday trading, according to CoinMarketCap.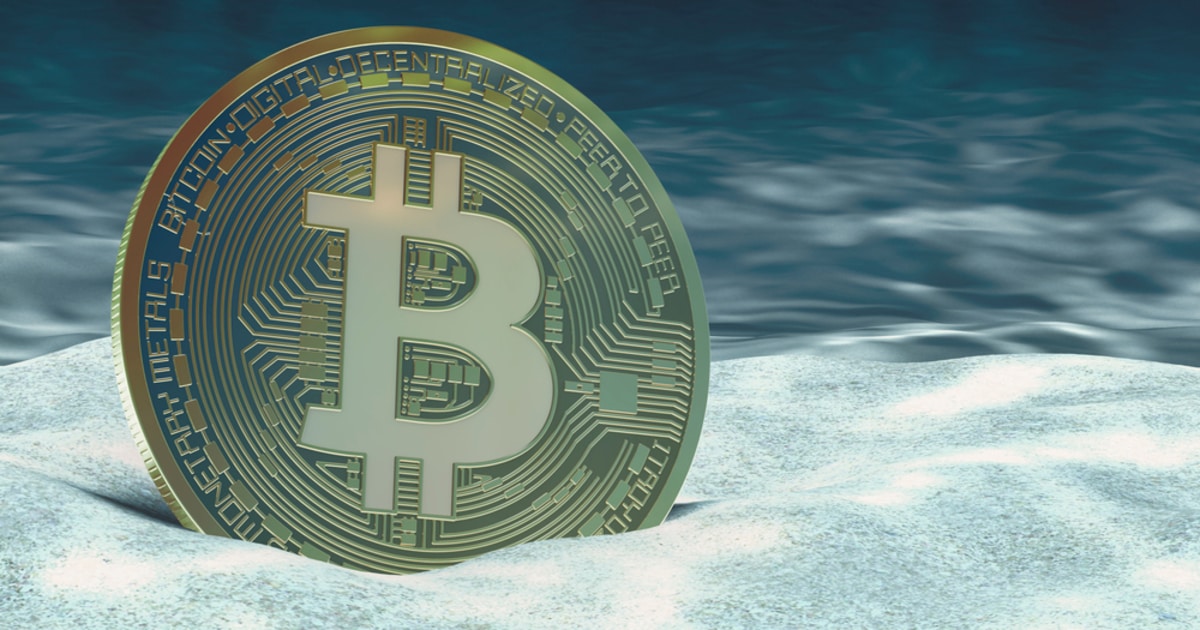 On-chain analyst William Clemente III disclosed that 13.38% of Bitcoin's circulating supply standing at 18.73 million BTC has moved between the $31K and $40K range. He explained:
"13.38% of Bitcoin's money supply has now moved between $31K-$40K. A lot of distribution at 35K-36K, wouldn't want to flip that into resistance."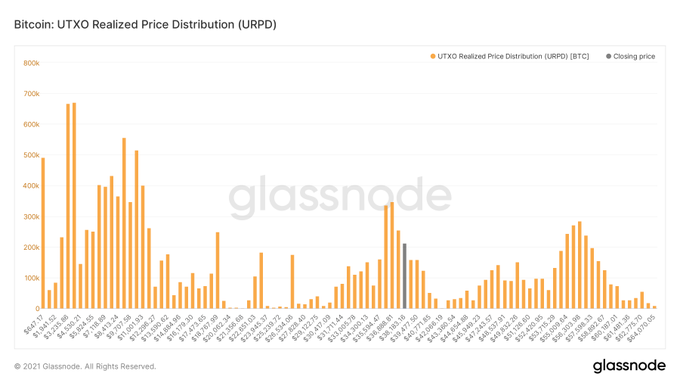 The analyst, however, cautioned about this significant supply flipping to resistance, which could jeopardise Bitcoin's upward rally.
Chris Weston, the head of research at Melbourne-based broker Pepperstone Financial Pty, recently asserted that BTC should trade above $40K for bulls to feel that they are out of vulnerability.
The percent of Bitcoin supply in profit hit a 13-month low
According to on-chain metrics provider Glassnode:
"The percent of Bitcoin supply in profit (7d MA) just reached a 13-month low of 72.140%."
The recent market crash, which saw BTC nosedive from a record-high of $64.8K to lows of $30K, wiped profits of many investors, and miners were not spared either.
Reportedly, Bitcoin miners' wallet net flows were increasingly turning negative.
This downtrend in the BTC market is also set to make the Q2 of 2021 record a negative, as acknowledged by Skew. The crypto data provider noted:
"Bitcoin is on track for its first down quarter since Q1 2020."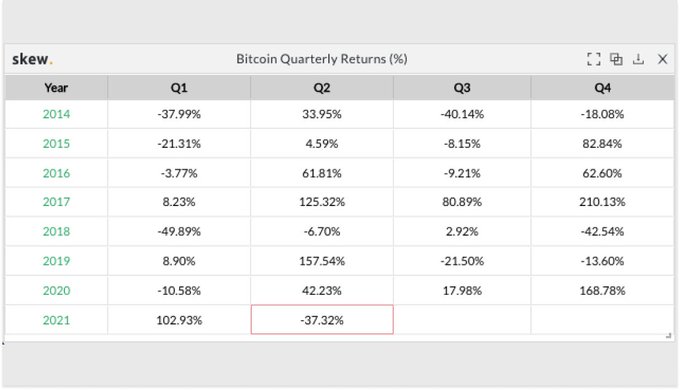 Meanwhile, US institutional Bitcoin demand had dried up because American-based crypto exchange Coinbase was experiencing more inflows.
According to a recent weekly report by digital asset firm CoinShares, institutional investors continued to reduce their long positions in BTC. The net outflow reached a record of $141.4 million in the past week.
Furthermore, that whale holdings of more than 1,000 BTC had been dropping since February. It, therefore, remains to be seen whether BTC will attract more institutional investors to spur an upward move.
Image source: Shutterstock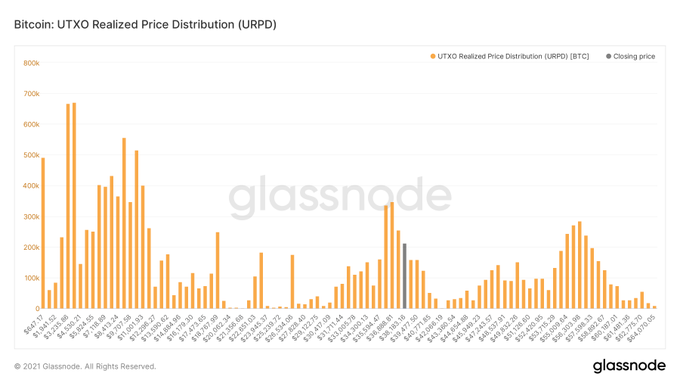 Source: https://blockchain.news/analysis/13.38-percent-bitcoin-money-supply-has-now-moved-between-31k-and-40k