Sens. Warren, Smith tell Azar they discovered 'significant gaps' in Covid testing
In a letter to the HHS secretary, Sens. Warren and Smith said they made the discovery after contacting five of the world's largest Covid testing labs….
Senator Elizabeth Warren, a Democrat from Massachusetts, wears a protective mask while speaking to a member of the media at the U.S. Capitol in Washington, D.C., U.S., on Wednesday, Dec. 2, 2020.
Stefani Reynolds | Bloomberg | Getty Images
Sens. Elizabeth Warren, D-Mass., and Tina Smith, D-Minn., have informed the secretary of Health and Human Services they have discovered "significant gaps in COVID-19 testing capacity."
In a letter this week to HHS chief Alex Azar, Warren and Smith said they made the discovery after contacting five of the worlds largest Covid testing labs: Quest, BioReference, ARUP Labs, LabCorp., and Mayo Clinic.
They said the labs informed them that they experienced a "large spike in COVID-19 diagnostic testing needs" during the summer surge. The letter said the labs are also developing additional testing capacities but are still short on supplies and are experiencing "confusion about payment and reimbursement for COVID-19 diagnostic testing as a result of Congressional and Administration inaction."
Warren and Smith said the lab companies "called on Congress and the Administration to clarify when third party payers, the government, or other responsible parties should provide reimbursement for various types of COVID-19 testing, including for diagnostic, screening, or surveillance purposes."
The labs also requested more federal funding for additional testing.
President Donald Trump has defended his administration's testing program.
"Our testing program has been incredible, and we actually are also coming out with new tests very shortly that will make the process even easier. And you won't need doctors necessarily to do the test, so we have some incredible tests coming out in a very short period of time," Trump boasted Tuesday at a White House event where he signed an executive order to ensure Americans have priority to vaccines.
The coronavirus has killed more than 280,000 people in the United States, according to data from Johns Hopkins University.
The letter also touched on a separate probe into the availability of coronavirus pediatric testing. They previously sent letters to some of the largest retail testing providers and the National Community Pharmacists Association to "ask for information about their policies regarding pediatric testing and their plans to expand testing to more age groups," Warren and Smith told Azar. They contacted CVS, Kroger, Rite Aid, Walgreens, Walmart and the National Community Pharmacists Association.
Warren and Smith, acknowledged that pediatric testing is becoming more widely available but "most retail providers are not offering testing for young children."
The senators provided Azar with possible solutions, including invoking the Defense Production Act and clarifying rules on payments.
Trump also said he would use the Defense Production Act if he needed to prioritize the vaccines, but that he didn't think he would need it.
In a letter this week to HHS chief Alex Azar, Warren and Smith said they made the discovery after contacting five of the worlds largest Covid testing labs: Quest, BioReference, ARUP Labs, LabCorp., and Mayo Clinic.
Source: https://www.cnbc.com/2020/12/09/covid-testing-sens-elizabeth-warren-tina-smith-find-significant-gaps.html
Kazakhstan Launches Public Consultation for Its Proposed CBDC
Kazakhstan is advancing its digital tenge project with a use case design and stakeholder consultation.
The National Bank of the Republic of Kazakhstan (NBRK) is set to launch a public consultation for its proposed digital tenge currency, the nation's official Central Bank Digital Currency (CBDC).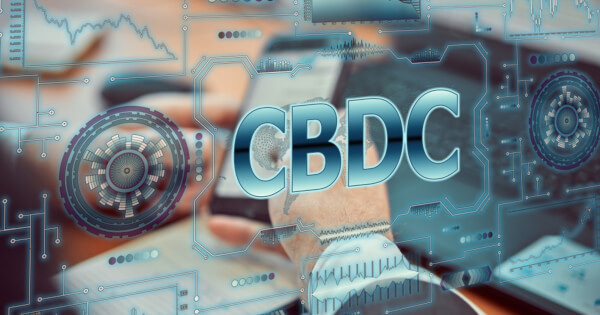 As detailed by the NBRK, the development of the digital tenge will take a two-tier structure in which the apex bank will provide the infrastructure backing the CBDC rollout while the financial market participants will provide payment services.
The development of the digital tenge according to the NBRK will seek to serve as a complement to the fiat currency, and not as a replacement.
"National digital currency is a promising form of funds that are the obligation of the National Bank of the Republic of Kazakhstan and presented in digital form. The digital tenge will be a legal tender, a measure of value, and a store of value," the bank said in its public announcement.
To make for a successful digital tenge, the NBRK has highlighted the need to consult relevant stakeholders by working together with financial market participants, the expert community, and international partners. The pilot test will be kickstarted with the study of the risks and benefits associated with the issuance of a digital tenge in the nation.
"To make a decision on the issue of the Digital Tenge, it is necessary to conduct a comprehensive study of the benefits and risks with the definition of the tasks solved by the digital currency, the method of its emission and distribution, the technology used, the impact on monetary policy, financial stability and the payment ecosystem," the NBRK noted.
Kazakhstan has been a very bullish nation when it comes to digital currency innovations, adequately nurturing plans to attract as much as $738 million in crypto-based investments over the course of three years. The country also has a dedicated crypto mining engagement, for which it plans to invest $700 million.
The digital tenge project is a development that models similar efforts by other advanced economies including the United States, Britain, and China, to name a few. Kazakhstan has no set deadline on CBDC issuance.
Image source: Shutterstock
Source: https://blockchain.news/news/kazakhstan-launches-public-consultation-its-proposed-cbdc
Colonial Pipeline cyberattack shuts down pipeline that supplies 45% of East Coast's fuel
The attack highlights how ransomware and other cyberattacks are increasingly a threat to real-world infrastructure.
Colonial Pipeline, which accounts for 45% of the East Coast's fuel, said it has shut down its operations due to a cyberattack.
The attack highlights how ransomware and other cyberattacks are increasingly a threat to real-world infrastructure. The company delivers refined petroleum products such as gasoline, diesel, jet fuel, home heating oil and fuel for the U.S. Military.
In a statement, Colonial Pipeline said:
On May 7, the Colonial Pipeline Company learned it was the victim of a cybersecurity attack. In response, we proactively took certain systems offline to contain the threat, which has temporarily halted all pipeline operations, and affected some of our IT systems. Upon learning of the issue, a leading, third-party cybersecurity firm was engaged, and they have already launched an investigation into the nature and scope of this incident, which is ongoing. We have contacted law enforcement and other federal agencies.
Colonial Pipeline is taking steps to understand and resolve this issue. At this time, our primary focus is the safe and efficient restoration of our service and our efforts to return to normal operation. This process is already underway, and we are working diligently to address this matter and to minimize disruption to our customers and those who rely on Colonial Pipeline.
Cybersecurity: Let's get tactical | A Winning Strategy for Cybersecurity | Cyberwar and the Future of Cybersecurity
Here's a look at the Colonial Pipeline system affected by the cyberattack.
Colonial Pipeline's shutdown should it continue may lead to supply shortages since it covers so much territory in the US.
Source: https://www.zdnet.com/article/colonial-pipeline-cyberattack-shuts-down-pipeline-that-supplies-45-of-east-coasts-fuel/
Daily Crunch: A huge fintech exit as the week ends – TechCrunch
Hello friends and welcome to Daily Crunch, bringing you the most important startup, tech and venture capital news in a single package.
To get a roundup of TechCrunch's biggest and most important stories delivered to your inbox every day at 3 p.m. PDT, subscribe here.
Our thanks to everyone who wrote in this week about the format changes to the newsletter! Feedback largely sorted into two themes: Some people really like the more narrative format, and some folks really want a more link-list styled missive. What follows is an attempt to balance both perspectives.
Starting today we'll bold company names, so that you can more quickly pick out startups, add more bulleted points to sections, and, per a different piece of feedback, include more regular descriptors of companies that are not household names.
That said, we're not going to abandon chatting with you every day, as TechCrunch is nothing if not full of things to say. So here's a blend of what the new, updated Daily Crunch team had in mind, and your notes. A big thanks to everyone who wrote in!
A mega-exit for American fintech
The news that public fintech company Bill.com will buy Divvy, a Utah-based startup that helps small and midsized businesses manage their spend, was perhaps the biggest startup story of the week. Breaking late Thursday, the $2.5 billion transaction was long expected. Divvy had raised more than $400 million from PayPal Ventures, New Enterprise Associates, Insight Partners and Pelion Venture Partners.
TechCrunch covered the impending sale, rumors of which sprung up before Bill.com reported its Q1 earnings. To see the company drop the news at the same time as its earnings was not a surprise. For the burgeoning corporate payment space (more here on startups in the space like Ramp, Airbase and Brex).
I got to noodle on the financial results that Bill.com detailed regarding Divvy — they are pretty key metrics to help us value the startups that are competing to go public or find a similarly feathered corporate nest. In short, the corporate spend startup cohort is doing great. It's even spawning new startups like Latin American-focused Clara, which raised $3.5 million earlier this year.
Broadly, the fintech market had a huge Q1 and is blasting its way toward a record venture capital year, like AI startups and the rest of the VC world.
Startups and venture capital
5 investors discuss the future of RPA after UiPath's IPO
Much ink (erm, pixels) has been spilled about robotic process automation (RPA) recently, particularly in the wake of UiPath's IPO last month.
But while some of the individuals Ron interviewed about the future of RPA believe the technology is in its "early infancy," the pandemic increased attention toward things we can let robots handle for us. And it's hard to argue that repetitive tasks like billing and spreadsheeting and paper-pushing should not be outsourced to robots.
"RPA allows companies to automate a group of highly mundane tasks and have a machine do the work instead of a human," Ron writes. "Think of finding an invoice amount in an email, placing the figure in a spreadsheet and sending a Slack message to accounts payable. You could have humans do that, or you could do it more quickly and efficiently with a machine. We're talking mind-numbing work that is well suited to automation."
Although RPA is the fastest-growing category in enterprise software, the market remains surprisingly small. Ron spoke to five investors about where the sector is headed, where there are opportunities and the biggest threats to the RPA startup ecosystem.
(Extra Crunch is our membership program, which helps founders and startup teams get ahead. You can sign up here.)
The tech giants
It was a quieter day from the tech giants, who made plenty of news earlier in the week. The good news is that their relative calm means we can take a look at news from other Big Tech companies, those that don't quite crack the $1 trillion market cap threshold yet:
Community
Some of us are mourning the shutdown of Nuzzel, so we asked … would you pay for it (and why)? Let us know what you think!
Source: https://techcrunch.com/2021/05/07/daily-crunch-a-huge-fintech-exit-as-the-week-ends/