Ripple's Biggest Achievements and Setbacks of 2020
2020 has been a big year for Ripple. Here is a sneak peek of the firm's accomplishments and mishaps of 2020.
2020 has been a big year for Ripple, between the fintech firm's expanding payments operations and its struggle with the SEC over XRP.
Ripple has managed to thrive as a fintech company, opening new headquarters in Dubai this year to expand its clientele base. Additionally, Ripple has partnered with many banking institutions such as the Bank of America and the Bank of Santander to deliver optimal cross-border payment solutions.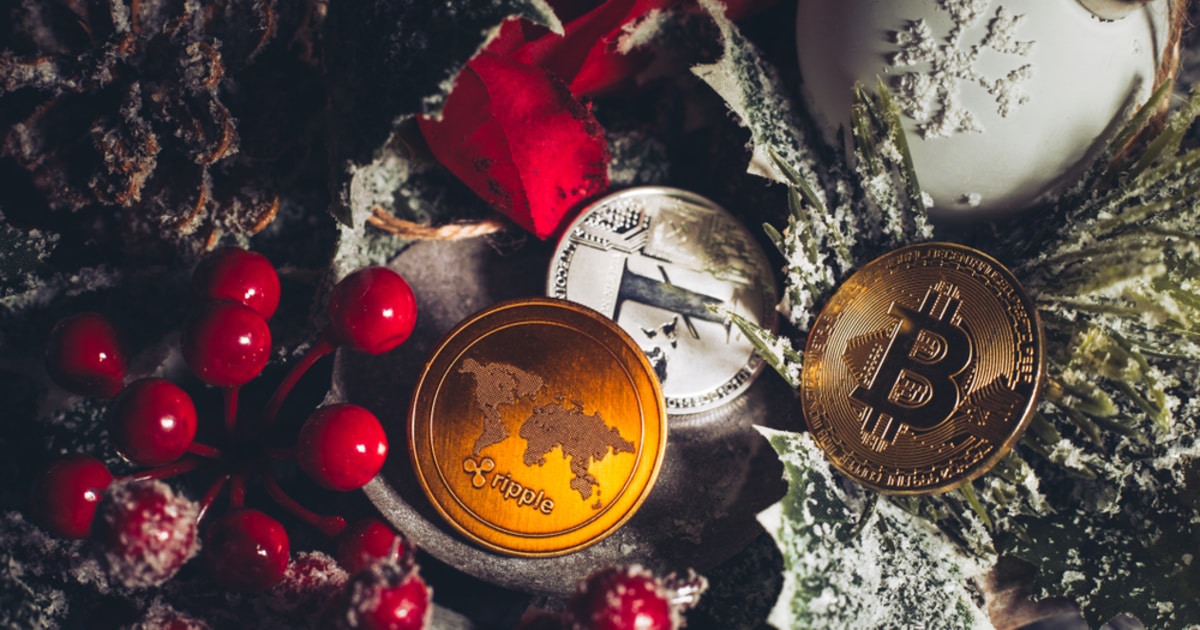 Ripple cross-border payments with ODL
Ripple offers many financial products to banks to facilitate communication and payments between them, notably RippleNet. RippleNet prides itself in bridging currencies in a matter of seconds thanks to XRP. How it works is that on-demand liquidity is provided, as XRP bridges two currencies, and customers can then quickly receive local currency on either side of a transaction with it.
Its XRP also boasts of speed, scalability, and low transaction cost. For those reasons, XRP cryptocurrency is leveraged on Ripple's On-Demand Liquidity (ODL) payment product to settle cross-border transactions.
Ripple works with central banks
Ripple has also looked to expand its services by working with central banks to deliver a fully functional central bank digital currency (CBDC). Ripple is planning to use the XRP Ledger to help banks with their digital currency initiatives. Once clear regulations are established for cryptocurrencies, digital assets can then be integrated into the current financial system, which will revolutionize the industry. Ross Edwards, Ripple's Global Head of Client Solutions, said:
"If we consider the big, long-term picture of CBDC, currencies will be digital…this will allow for more efficient payment systems, greater financial inclusion and increased utility with new, innovative services. If a Central Bank doesn't have a long-term holistic strategy for CBDCs, they risk the future prominence and relevance of their currency, both domestically and internationally."
XRP advocates for green solutions
Ripple blockchain firm also advocates for environmental-friendly solutions, as they have aimed to design XRP with sustainability in mind. Unlike Bitcoin, all of XRP's supply, namely 100 billion tokens, has already been created, eliminating the energy consumption dilemma that comes with cryptocurrency mining.
In a blog post, Ripple compared the energy consumption between 1 million XRP transactions versus Bitcoin. According to findings, one million transactions in Bitcoin could power 4.51 billion lightbulb hours, while 1 million transactions in XRP could generate 79,000 lightbulb hours. Sustainability wise, XRP was therefore found to be 57,000 times more energy-efficient than Bitcoin.
Ripple wishes to spread its wings…outside the US
Ripple had been mulling over the idea of moving its main headquarters outside of San Francisco, as the SEC and Ripple has headbutted in ways that would hinder the growth of the fintech firm and XRP. Ripple had considered relocation to Japan, Singapore, the UK, and the United Arab Emirates, as it had said that those countries had a better crypto framework around digital assets. This year, in early November, Ripple has announced its decision to establish a regional office in Dubai, but its official headquarters are still currently situated in San Francisco, US.
Christmas lawsuit
For most of 2020, XRP sustained its capital as the third-largest cryptocurrency on the market. However, it has shot down and lost a huge chunk of its market value due to it all year round,
Although Ripple has proudly birthed XRP, it has also rectified and declared over the years that Ripple and XRP operate independently. XRP token was first created in 2004 by web developer Ryan Fugger. XRP operations have been handled on an open-source network XRP Ledger, which runs on top of the digital payment platform RippleNet. XRP has been leveraged as an affordable bridge currency between different types of payment, be it fiat-to-fiat, or fiat-to-cryptocurrency.
Now, the distinction between Ripple and XRP operations matters more than ever, as the SEC has decided to wrap up the year with a final sting. On December 22, the Securities and Exchange Commission filed a lawsuit against Ripple Labs Inc. and two of its executives, CEO Brad Garlinghouse and co-founder Chris Larsen. The lawsuit concerns XRP and alleges that Ripple had raised over $1.3 billion in funds through the sale of "digital assets – XRP- in an unregistered securities offering to investors in the US and worldwide." The years of cryptocurrency debate over whether XRP should be classified as a security has culminated into a brutal lawsuit that Garlinghouse is determined to fight.
XRP is sanctioned, but not Bitcoin or Ethereum
The SEC's plan to sue Ripple for the sale of unregistered securities has caused XRP to plummet on the market, as the currency has lost over $10 billion in market cap, with investors dumping it. The lawsuit alone had reversed all the monumental gains XRP acquired in November, where the currency rose to a two-year high, and achieved 136% in just a single month. XRP, unlike its counterpart Bitcoin and Ethereum, has failed to gain the status of a commodity under SEC regulations.
XRP suffers, but Ripple is determined to win
CEO of Ripple, Brad Garlinghouse, is determined to fight this. He said that the US has been the only G20 member to rule XRP as a security and is confident that Ripple can fight this lawsuit. He said:
"Chris and I had the option to settle separately. We could do that, and it would all be behind us. NOT happening. That's how confident Chris and I are that we are right. We will aggressively fight – and prove our case- through this case we will get clear rules of the road for the industry here in the US."
This turn of events has left the future of Ripple uncertain, and the crypto realm will not likely see XRP regain in strength anytime soon, as the cryptocurrency continues sinking. However, the lawsuit's verdict will significantly impact the crypto industry, and will serve to clarify digital asset regulations in the US.
Image source: Shutterstock
Ripple cross-border payments with ODL
Source: https://blockchain.news/analysis/ripple-biggest-achievements-setbacks-2020
Global Financial Indexes Provider MSCI Plans to Launch Crypto Indexes
Global securities index publisher MSCI is considering launching cryptocurrency indexes. Yet, Henry Fernandez, CEO of the MSCI did not disclose what assets any index would focus on nor any timeline
Global securities index publisher MSCI is considering launching cryptocurrency indexes, Reuters report Thursday.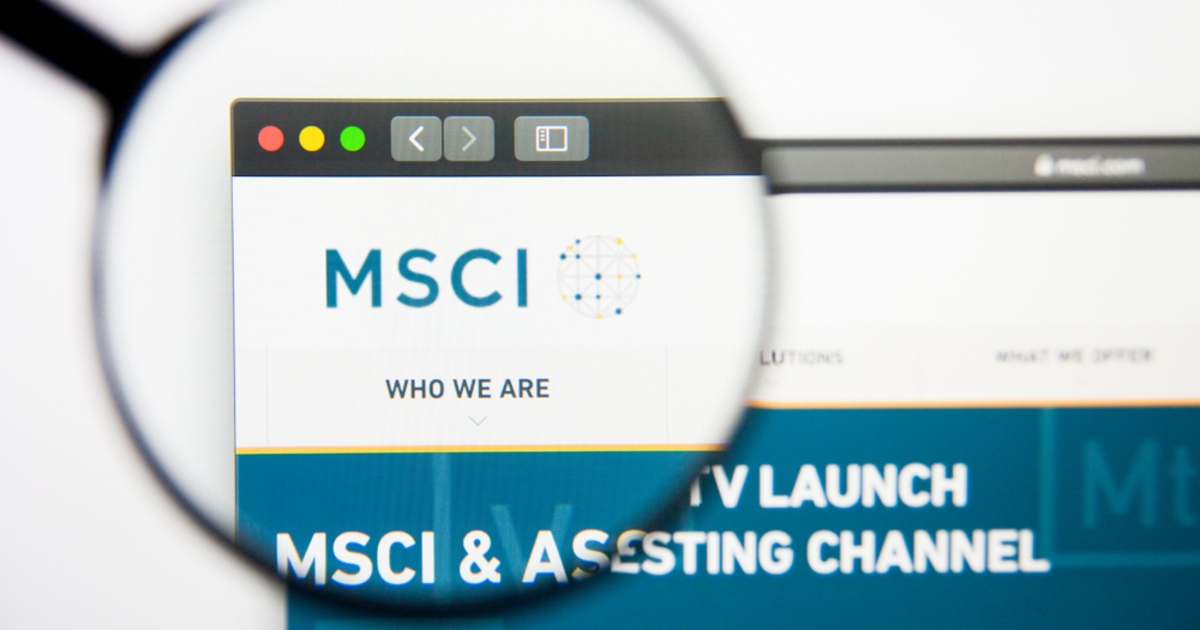 Henry Fernandez, CEO of MSCI- a global securities index issuer, stated that MSCI is considering launching cryptocurrency asset indexes, which will be another step towards mainstream companies accepting digital currencies and related transactions.
The crypto indicators are considered an important step in leading new research and models to accept emerging markets. Yet, Fernandez did not disclose which specific cryptocurrencies will be added and the specific time plan for the introduction. MSCI also declines to elaborate on Fernandez's comments.
With many commercial giants such as MasterCard, Paypal, Square, Goldman Sachs, etc., supporting cryptocurrencies, it seems that cryptocurrency has become an inventable trend as an emerging investment service to join investors' portfolios.
Goldman Sachs, the second-largest US investment bank, has stated in April that it will offer Bitcoin and other crypto products to its private wealth clients within the next few months.
In December last year, The S&P Dow Jones Indices, a global leader in providing investable and benchmark indices to the financial markets, announced that it would be launching index funds for cryptocurrencies in May 2021, including S&P Bitcoin Index, S&P Ethereum Index, and S&P Crypto Mega Cap Index.
These three indexes successfully brought cryptocurrency trading into the Wall Street investment bank predators. Investment institutions can measure the performance of related digital assets through these three indexes and make investment decisions based on this informative data.
Not only the United States own a cryptocurrency index, but also the Singapore Exchange (SGX) has also joined the cryptocurrency index following the trend of the emerging field of cryptocurrency. As early as September last year, Singapore Exchange (SGX) will launch crypto indices—the iEdge Bitcoin Index and iEdge Ethereum Index—in collaboration with UK-based cryptocurrency market data provider CryptoCompare.
Image source: Shutterstock
The crypto indicators are considered an important step in leading new research and models to accept emerging markets. Yet, Fernandez did not disclose which specific cryptocurrencies will be added and the specific time plan for the introduction. MSCI also declines to elaborate on Fernandez's comments.
Source: https://blockchain.news/news/global-financial-indexes-provider-msci-plans-to-launch-crypto-indexes
US Space Force Makes its Foray into the NFT Metaverse
The United States Space Force is launching an NFT series named after Neil Armstrong.
The United States Space Force (USSF) has announced the launch of its Non-Fungible Token (NFT) series dubbed "Armstrong Satellite NFT Launch with Space Force." The NFT series is named after Neil Armstrong, the first American and human to land on the moon, which is under production in partnership with Ethernity Chain and Star Atlas.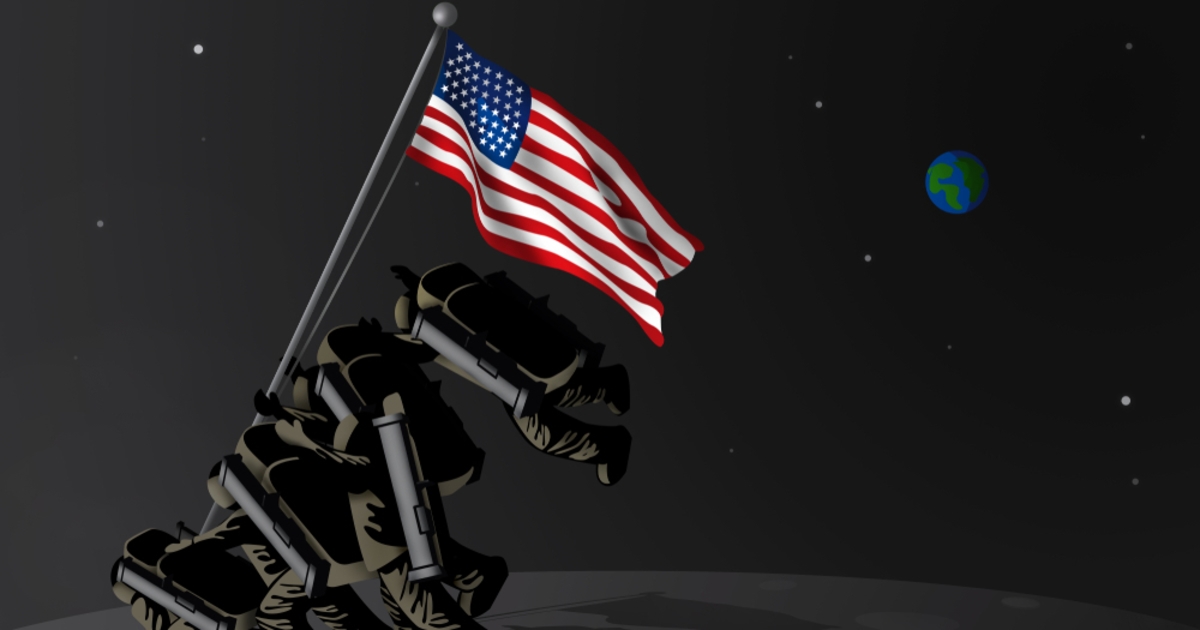 According to the official announcement, the NFT series will feature a limited edition digital twin NFT of the GPS III SV05 "ARMSTRONG" satellite and 3D NFTs depicting 30-plus satellites currently in orbit forming a GPS constellation around the Earth, among others. The Armstrong Satellite, named after the historic feat of Neil Armstrong, has its inherent significance in that it will provide "accurate global positioning and navigation systems to military and civilian users."
The foray of a notable US agency into the NFT metaverse signals that the industry's potential is fast approaching maturity with a broader public acceptance. The Ethernity Chain team particularly considers the partnership with USSF as a win for blockchain immutability.
"This is a historic opportunity for the NFT and blockchain space to push the medium forward and commemorate a moment both technologically and futuristically," said Ethernity Chain CEO Nick Rose as a part of the announcement. "We can now put this launch and Neil Armstrong's historic achievements on the immutable ledger and memorialise and tokenise it on an NFT that the public can participate in."
American agencies are known to be huge supporters and investors in blockchain technologies. The move into NFTs is a testament to the trust in the potential of the tech to recreate experiences for users and keep pieces of history. While NASA is funding a blockchain-based space communication project, the agency's dive into blockchain has been attached to the probable launch of a cryptocurrency as the agency was once in search of a data scientist.
Image source: Shutterstock
Source: https://blockchain.news/news/us-space-force-makes-its-foray-the-nft-metaverse
Long-Term Bitcoin Holders Keep Stacking While Short-Term Holders Keep Selling
On-chain analyst William Clemente III revealed that long-term holders keep on stacking as short-term holders keep on selling.
Bitcoin (BTC) has spent the last two months ranging between $30,000 and $40,000.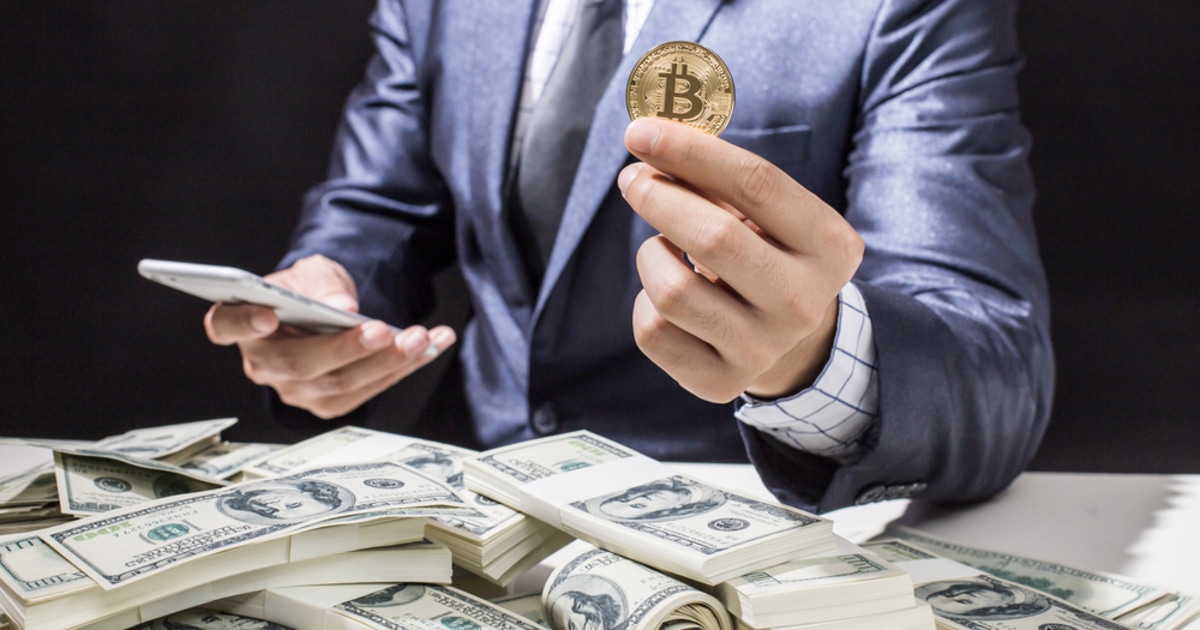 It, therefore, shows that bulls and bears have been embroidered in a tussle, and William Clemente III acknowledged this fact. The on-chain analyst explained:
"Long Term Holders keep stacking: +20,969 BTC to their holdings today, +145,021 BTC to their holdings in the last week, and +397,487 BTC to their holdings in the last month."
He added:
"Short Term Holders keep selling: -15,085 BTC from their holdings today, -112,950 BTC from their holdings in the last week, and -428,749 BTC from their holdings in the last month."
These statistics show that as long-term holders continue buying more Bitcoin, their short-term counterparts are offloading their holdings.
Crypto data provider Dilution-proof recently disclosed that short-term holders were selling at a net loss since May 13.
Total fees paid on the Bitcoin network hit an 11-month low
According to on-chain metrics provider Glassnode, the BTC total fees reached an 11-month low of 1.488 BTC.
This is related to recent the market crash, which drove Bitcoin price from an all-time high (ATH) of $64.8k to lows of $30k on May 19.
Google searches for legal tender reached an ATH. Lucas Outumuro, a senior analyst at IntoTheBlock, acknowledged that google searches for "legal tender" had gone through the roof. He stated:
"The World is paying attention. Google searches for "legal tender" hit a new high following El Salvador's Bitcoin Law."
El Salvador recently became the first country to adopt Bitcoin as legal tender. This move is expected to generate jobs in a nation where 70% of the population works in the informal economy and does not hold a bank account.
Furthermore, it is anticipated to be a way that offers access to investment, savings, credit, and secure transactions.
Image source: Shutterstock
Source: https://blockchain.news/analysis/long-term-bitcoin-holders-keep-stacking-while-short-term-holders-keep-selling