Grayscale Plans to Offer More Digital Asset Products to Meet Rising Investor Demand
Grayscale Investments LLC has announced plans to explore other digital assets.
Grayscale Investments LLC, the world's largest digital currency asset manager, has announced that it is considering several new digital assets for potential new products. In this way, the New York-based company continues seeking ways to better meet the rising investor demand for exposure to digital assets through regulated, secure, and familiar investment products.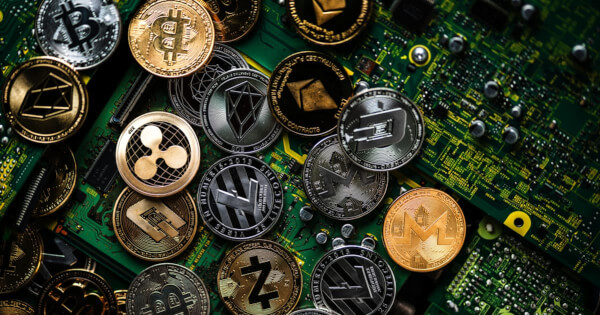 The company is currently considering the following digital assets: Aave (AAVE), Basic Attention Token (BAT), Cardano (ADA), Chainlink (LINK), Compound (COMP), Cosmos (ATOM), Decentraland (MANA), EOS (EOS), Filecoin (FIL), Flow (Dapper Labs) (FLOW), Livepeer (LPT), MakerDao (MKR), Monero (XMR), Numeraire (NMR), Polkadot (DOT), Reserve Rights (RSR), Stacks (STX), Sushiswap (SUSHI), Synthetix (SNX), Tezos (XTZ), The Graph (GRT), Uniswap (UNI), and Yearn Finance (YFI).
Grayscale CEO, Michael Sonnenshein, said: "We may not turn each of these assets into one of our landmark investment products. But as a firm that has been on the vanguard of connecting the legacy financial system with the new, digital currency-driven financial system, we view it as our responsibility to introduce investors to more diversity in this space."
The process of establishing an investment product structured similarly to those that the company already provides a significant consideration and review, and is subject to enormous internal controls, regulatory considerations, and adequately secure custody arrangements. Therefore, there is no guarantee that the assets mentioned above list would get a corresponding investment product. The firm said that any newly-created products will be announced separately upon launch.
Grayscale currently offers eight single asset investment trusts including (Bitcoin (BTC), Bitcoin Cash (BCH), Ethereum (ETH), Ethereum Classic (ETC), Horizen (ZEN), Litecoin (LTC), Stellar Lumens (XLM), and Zcash (ZEC). The firm also provides one diversified fund (Grayscale Digital Large Cap Fund) that offers exposures to top cryptocurrencies by market capitalization.
Emergence of New Competitors
Grayscale's trusts help investors gain exposure to digital assets through a more traditional investment vehicle by purchasing its publicly listed shares.
However, this year has witnessed the launch of multiple competing products. For example, Bitcoin Exchange-Traded Funds (ETFs) are gaining traction as new competitors for Grayscale are emerging. Last month, Osprey Funds LLC launched an over-the-counter (OTC) Bitcoin Trust similar to Grayscale's Bitcoin Trust (GBTC). Besides that, ETFs seems to be taking off in Canada. During this month, the Ontario Securities Commission, Canada's securities regulator, approved the launch of Purpose Bitcoin ETF by Purpose Investment Inc Toronto-based asset management firm. Evolve Funds Group Inc. also launched its Bitcoin ETF that started trading on the Toronto Stock Exchange.
The rising competition has impacted Grayscale's business. Specifically, competition may erode the demand for the Grayscale Bitcoin Trust (GBTC) product, which could result in a collapsing premium or even a discount. GBTC currently holds more than 655,750 Bitcoins worth of $31.6 billion. However, this week the $31.6 billion has dropped by 21% as investors have rushed to sell off their holdings.
Image source: Shutterstock
Source: https://blockchain.news/news/grayscale-plans-offer-more-digital-asset-products-meet-rising-investor-demand
HSBC Prohibits Clients from Trading Bitcoin-Backed MicroStrategy Stock
HSBC has ramped up its anti-crypto policy, banning its clients from trading MicroStrategy stock as the banking institution deems it to be "a virtual currency product."
HSBC has ramped up its anti-crypto policy, restricting its clients from trading MicroStrategy stock as the banking institution deems it to be "a virtual currency product."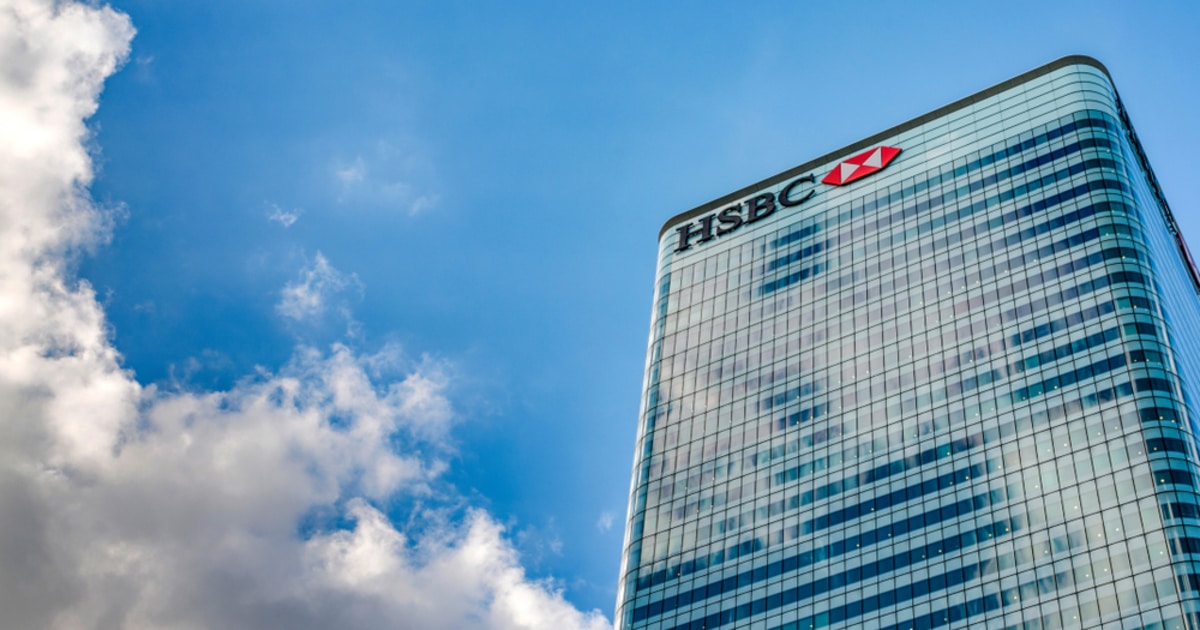 Although HSBC traders will be allowed to hold and sell their MicroStrategy shares, they will not be able to buy or trade new MicroStrategy stocks on HSBC's investment platform, as MicroStrategy's underlying valuation is closely tied with Bitcoin. Currently, Bitcoin makes up 80% of MicroStrategy's reserve.
Per a statement from HSBC shared with Reuters:
"HSBC has no appetite for direct exposure to virtual currencies and limited appetite to facilitate products or securities that derive their value from VCs (virtual currencies)."
In a statement released on March 29, HSBC said that it had revised its policy on virtual currencies. Consequently, clients can no longer purchase or transfer digital assets, but they can continue to hold them or sell them.
HSBC's announcement comes at a time when major institutions have changed their views regarding Bitcoin. MicroStrategy leads the pack of institutions expressing a growing interest in diversifying their treasury reserve with the mainstream cryptocurrency.
Demand for Bitcoin and Crypto Skyrockets
Other leading institutions have also begun to recognize Bitcoin's worth as a store of value. Last month, Morgan Stanley announced that its customers will now have access to Bitcoin fund investments. Eligible clients will have access to three Bitcoin funds, two of which originates from Galaxy Digital and one from a joint fund established by FS Investments and NYDIG.
Institutional interest has been the underlying rocket fuel that has catapulted Bitcoin to new heights. From the beginning of 2020 to now, BTC has experienced an incredible growth, increasing by 781%. At the time of writing, Bitcoin is trading sideways at $60,610.90, according to data from CoinMarketCap. Currently, Bitcoin appears to be consolidating before moving higher.
With the entire crypto market hitting a valuation of over $2 trillion, market experts are anticipating that this is just the beginning of digital assets entering mainstream finance. Justin Shuh, a senior trader at Wave Financial asset investment management firm, predicts that more and more crypto portfolios will soon emerge, as demand for cryptocurrencies rises. In an email shared with Blockchain.news, Shuh said:
"Now that crypto-assets are becoming more mainstream, large cap coins and tokens are big magnets for investors with direct market access. Investment trusts and funds are announcing additions to their product line up or inclusion in their offerings. Now that the investable base is wider, the sophisticated investor will likely distribute new risk across several blockchain protocols and create diversified or fragmented crypto portfolios similar to equities in the traditional world."
Image source: Shutterstock
"HSBC has no appetite for direct exposure to virtual currencies and limited appetite to facilitate products or securities that derive their value from VCs (virtual currencies)."
Source: https://blockchain.news/analysis/hsbc-prohibits-clients-trading-bitcoin-backed-microstrategy-shares
WWE Plans to Release the Undertaker NFTs Ahead of WrestleMania 37
The World Wrestling Entertainment (WWE) has announced that it will release non-fungible tokens (NFTs) featuring the Undertaker ahead of WrestleMania 37, which will run today and tomorrow at Raymond
World Wrestling Entertainment, Inc. plans to release its first-ever non-fungible tokens (NFTs) to showcase great moments of legendary iconic fighter – Mark William Callaway, popularly known as by ring name the Undertaker.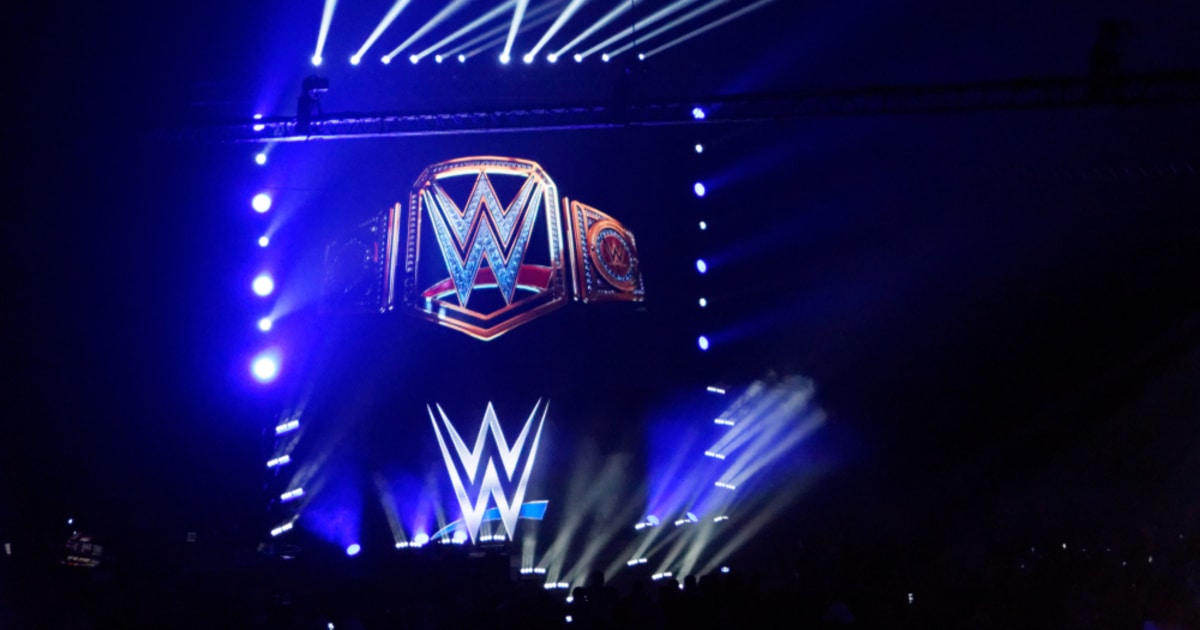 The goal behind the launch of these NFTs is to celebrate the Undertaker's legacy and increase fan engagements. Of course, the Undertaker is recognized as the best WWE superstar of all time who won several titles during his wrestling career, including three-time World Heavyweight Champion and maintaining the longest unmatched winning streak at WrestleMania, with twenty-one wins and zero losses. The Undertaker retired from professional wrestling in November 2020, after 33 years of engaging in wrestling activities.
The WWE – the New York stock exchange-listed firm – has partnered with cryptocurrency wallet provider Bitski to roll out the initiative.
The WWE will drop the NFTs on Bitski's website today April 10 at 10:30 AM Eastern time. The NFTs would be available for auction purchases in two instalments between April 10 and April 11. Participants would need to have a Bitski account, and winners will get NFTs in their wallets.
The Undertaker NFTs will be offered in four tiers – Platinum, Gold, Silver, and Bronze. The Platinum tier has an opening bid of $10,000 while the Gold one has an opening bid of $5,000.
Silver and Bronze tiers have fixed prices of $1,000 and $100 respectively, with some limited offerings.
The higher bidder for the platinum tier will get two front-row tickets for WrestleMania 38 in 2022 and WrestleMania 39 in 2023, and also get VIP access, hotel accommodation, and a personalized video from the Undertaker himself.
In the recent past, Triple H, a retired professional wrestler and the current WWE executive vice president talked about the integration of NFTs into the sports during an interview with fight author and podcast creator Jeremy Lambert. However, he was unsure when such integration into wrestling sports would happen.
NFTs Attracting Investors' Interest
Non-fungible tokens (NFTs) are digital blockchain tokens that represent ownership of unique items (such as music, art, real estate or even casks of whiskey), whether physical or digital. They are something with units (value) which can be bought and sold like any other piece of property, but they have no tangible form of their own.
NFTs have become the latest craze in the digital and crypto asset world and the hype around such tokens has currently resulted in an explosion of digital art being sold via blockchain technology. Currently, there is a significant growing interest among investors in these tokens.
For example, Twitter founder Jack Dorsey recently sold his first NFT tweet for $2.9 million. A blockchain company recently bought a Banksy art piece worth $95,000. Millions of people across the globe have seen Beeple's art sold for $69 million and the image has been copied and shared countless times.
Image source: Shutterstock
The WWE will drop the NFTs on Bitski's website today April 10 at 10:30 AM Eastern time. The NFTs would be available for auction purchases in two instalments between April 10 and April 11. Participants would need to have a Bitski account, and winners will get NFTs in their wallets.
Source: https://blockchain.news/news/wwe-plans-release-undertaker-nfts-ahead-wrestlemania-37
Square, Paradigm, Fidelity, and Coinbase Establish Crypto Council to Lobby Regulators
The new cryptocurrency council aims to serve as the growing industry's voice to advocate for the economic and social benefits of crypto assets and related technologies.
Crypto venture capital firm Paradigm, Square, Fidelity Investments, and Coinbase crypto exchange have established a new cryptocurrency council to lobby policymakers to support the rapidly growing crypto industry.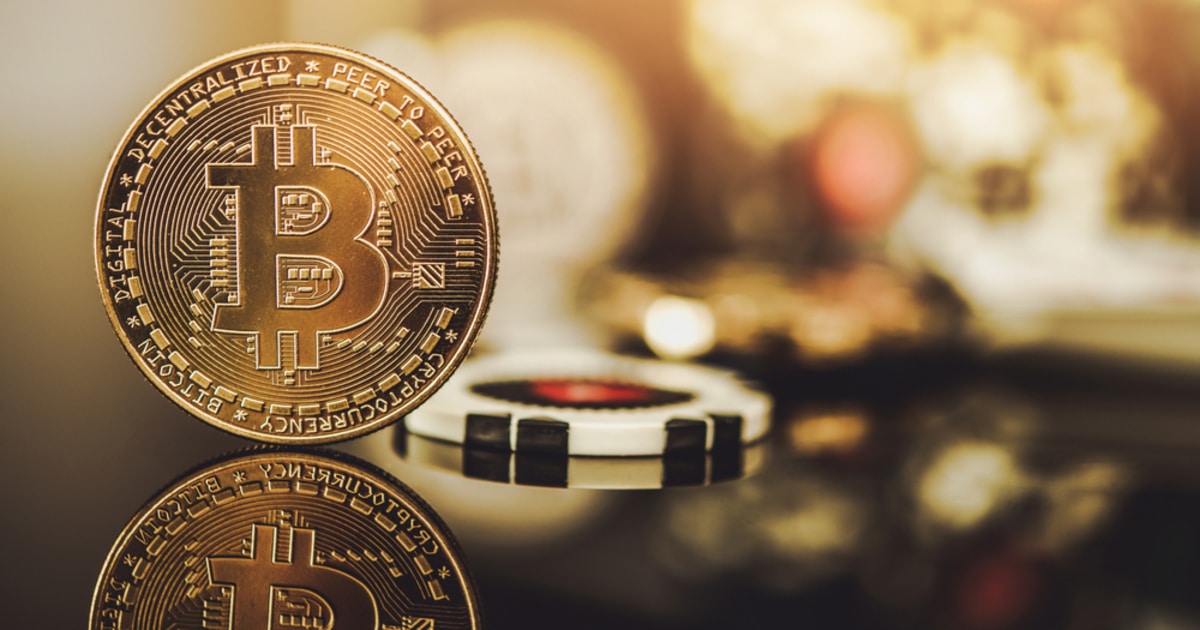 The aim of the newly formed trade group "The Crypto Council for Innovation" is to ensure that policymakers understand the significance of the crypto innovation and develop favourable regulations that would enable the industry to thrive.
"The Crypto Council for Innovation" aims to shape the manner in which crypto assets are regulated and it seeks to demonstrate the "transformational promise of crypto and communicate its benefits to policymakers, regulators, and people around the globe."
Fred Ehrsam, the co-founder of Paradigm investment firm told The Wall Street Journal that "cryptocurrency is at mainstream inflection point."
He further added:
"It's in its very early stages and, much like the internet (once was), it's very fragile while it's in that stage. It's challenging because policy makers want to balance risk and reward, and even people who spend time in this space would struggle to predict where this will go in the coming decade. It was very hard to say where the internet was going to go."
The council is planning to assemble a board of representatives from each of the four initial members. The council will also create an executive team.
Cryptocurrencies Helping Global Economy
The formation of the crypto council comes at a time when prices of several cryptocurrencies have risen, attracting interest from mainstream investors as well as brokers and banks which serve them. At the beginning of this year, the total market capitalization of Bitcoin climbed to $1 trillion for the first time.
Cryptocurrency is a new industry as many people are still not sold on the market's future. Crypto evangelists claim that crypto assets and blockchain technology have the capacity for job creation and extension of financial services to consumers living anywhere across the globe at little to no cost.
Cryptocurrencies have the potential to enable economic and social growth throughout the world, including in developing nations, by providing easier access to capital and financial services. Therefore, regulators and policymakers across the globe will play a prominent role in shaping the future of crypto assets.
Image source: Shutterstock
Fred Ehrsam, the co-founder of Paradigm investment firm told The Wall Street Journal that "cryptocurrency is at mainstream inflection point."
Source: https://blockchain.news/news/squareparadigm-fidelity-coinbase-establish-crypto-council-lobby-regulators