Facebook to Launch Libra Cryptocurrency in January 2021, But in Limited Format
According to a new developing story, Facebook expects to launch its Libra cryptocurrency in January next year, but in a limited format….
According to The Financial Times, the Libra cryptocurrency being developed by Facebook's Libra Association could be launched as early as January next year but in a limited format.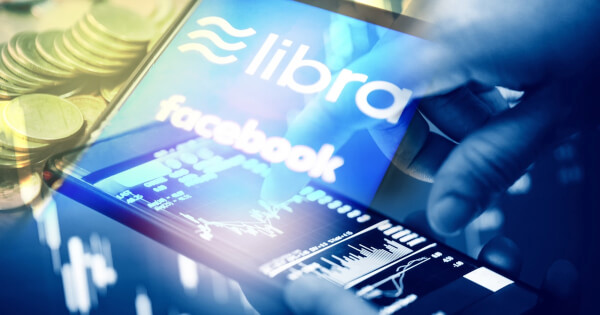 In April this year, Libra Association, which now has 27 members including Facebook, intended to unveil an electronic version of several traditional currencies, plus an electronic digital composite of all its coins. This came after global regulators raised concerns over the Association's initial plan to create one synthetic stablecoin pegged to a basket of government bonds and fiat currencies.
But now the Association only plans to launch a single coin backed by the US dollar. The other currencies and the composite would be rolled out later in the future.
However, the exact launch of Libra cryptocurrency would depend on when the regulator (the Swiss Financial Market Supervisory Authority) approves the project to operate. Such approval could come as soon as January. FINMA stated that it would not comment matters on Libra's application whose licensing process was initiated in May this year.
Although the limited scope may appease wary regulators, critics have laid complaints that a move to launch a single-currency coin could hit customers seeking to convert currencies with additional costs, thus undermining its far-reaching ambition to enable greater financial inclusion by empowering billions of people and addressing the needs of the poor and unbanked.
Libra Cryptocurrency Facing Greater Hurdles
Facebook released its white paper in June 2019 with a mission to launch a simple financial infrastructure and global currency in the first half of 2020. However, the announcement received skeptical reception from financial regulators around the world, saying that Libra digital currency backed by traditional money and other assets could threaten the world's financial stability and monetary system and hinder cross-border efforts to fight terror financing and money laundering and throw up problems for privacy, taxation, and cybersecurity.
Facebook's cryptocurrency efforts have been met with questions and doubts almost from the time the company announced it in June 2019. The troubled cryptocurrency initiative suffered new blows in October 2019 as the departures of key founding members became an exodus. Visa, Stripe, eBay, and Mastercard dropped out of Libra, a week after PayPal became the first company to pull out from the controversial project.
Image source: Shutterstock
Source: https://blockchain.news/news/facebook-to-launch-libra-cryptocurrency-january-2021-but-in-limited-format
Bitcoin Black Friday Sale Ends, Crypto Stock Up is Advised by Digital Currency Group Founder
Black Friday sales ended with a bang for Bitcoin, as the mainstream cryptocurrency climbed back up and regained value, after plummeting to lows of $16,500….
Black Friday sales ended with a bang for Bitcoin, as the mainstream cryptocurrency climbed back up and regained value, after plummeting to lows of $16,500.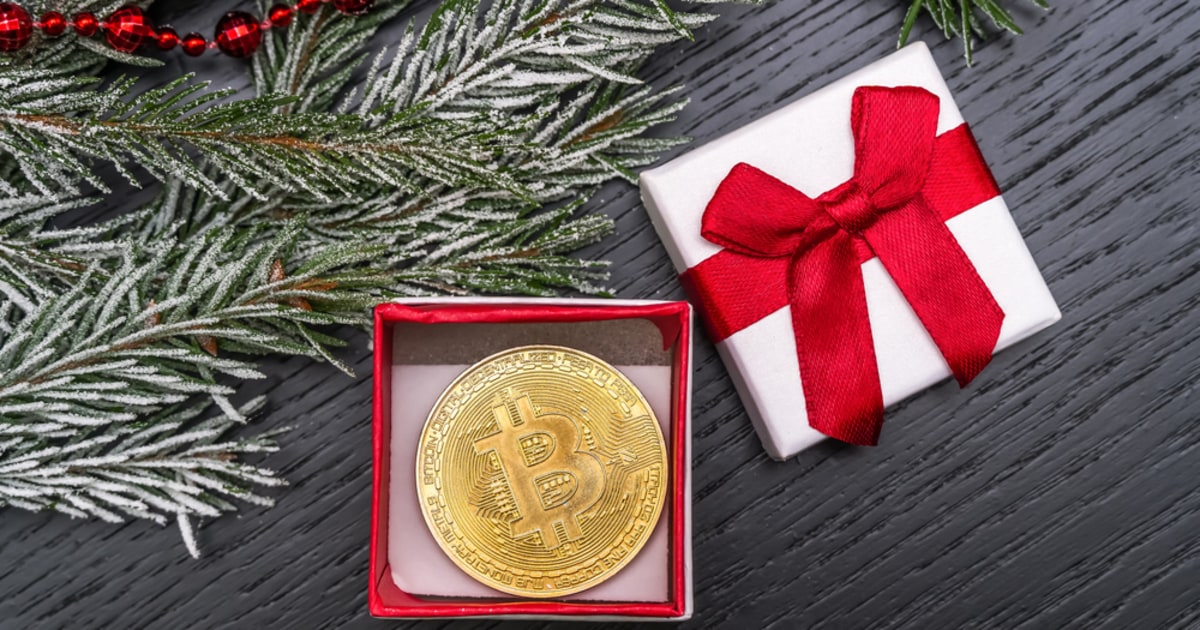 Bitcoin's price sunk shortly after its run to $19K at the end of last week, as it was unable to maintain a support level above the psychological barrier. However, it has since regained a bit of its strength. Currently, it is trading north of $18,530.00 on CoinMarketCap.
With Black Friday just ending, many crypto enthusiasts have capitalized on sales and bought Bitcoin at a discounted price.
Cryptocurrency exchanges such as Binance had offered Black Friday promotions, where digital assets could be bought by newly registered investors for as low as half the original price. Special draws were also offered on crypto exchanges, with Binance promoting a one-time deal where investors would have a chance to buy Bitcoin for 20% off, after spending at least $1,000 on the crypto exchange.
Other crypto firms such as TradingView, which offers insights on the market, provided deals of up to 60% for anyone wanting to subscribe to its trading analysis platform.
Barry Silbert, the renowned founder of Digital Currency Group, tweeted:
"Guess the Black Friday bitcoin sale is officially over. Hope you stocked up."
The founder and CEO of Digital Currency Group – the parent company of Grayscale, the largest institutional BTC investor – has long been bullish on Bitcoin, even tweeting "#DropGold," implying that cryptocurrency purchases such as Bitcoin were more worth one's while. His comment on capitalizing on Black Friday sales was met with enthusiasm by crypto Twitter.
While some indicated that they had purchased Ripple (XRP) in large quantities, with the token experiencing phenomenal gains last week on the market, others said that they purchased more of Bitcoin and Ethereum. Wall Street veteran Raoul Pal replied to Barry Silbert's tweet and said:
"Ok, last bomb – I have a sell order in tomorrow to sell all my gold and to scale in to buy BTC and ETH (80/20). I don't own anything else (except some bond calls and some $'s). 98% of my liquid net worth. See, you can't categorize me except #irresponsiblylong."
Bitcoin's price drop was an opportunity for investors
Despite Bitcoin's recent pullback in price, many are still bullish and remain optimistic that the cryptocurrency will gain significantly in value in the long run. Well-seasoned investors have capitalized on BTC's recent price dip to buy the cryptocurrency on sale. Bitcoin bull Anthony Pompliano explained his strategy previously, stating, "I bought more Bitcoin last night. Dollar cost averaging and multi-year time horizons allow you to view price decreases as opportunities to buy a greater asset on sale."
Why Bitcoin will inevitably surge again
Some indicators that seem to point towards the mainstream cryptocurrency's upward trajectory include the increase in daily BTC active addresses, plans from central banks to roll out another COVID-19 economic stimulus package, larger inflows of Bitcoin into North American cryptocurrency exchanges, and the depreciation of the US dollar.
This year, Bitcoin's bull run has also been backed by institutional investors, as opposed to its rally in 2017, which was supported by retail investors, namely numerous small-sized investments.
With all these factors in play, it should come as no surprise that institutional leaders such as Barry Silbert have advised investors to secure Bitcoin as a store of value.
Image source: Shutterstock
Source: https://blockchain.news/news/bitcoin-black-friday-sale-ends-crypto-stock-up-is-advised-digital-currency-group-founder
Mobius Capital Partners CEO Says Trying to Predict Bitcoin Price is "Loser's Game"
CEO of Mobius Capital Partners, Mark Mobius has become the latest Bitcoin critic to slam the unpredictable nature of BTC, comparing investment in cryptocurrency to gambling….
In an interview with Financial News media outlets, Mark Mobius, emerging markets asset manager and founder and CEO of Mobius Capital Partners, said that it makes no sense trying to analyze and predict the future price of Bitcoin because the cryptocurrency does not follow any pattern.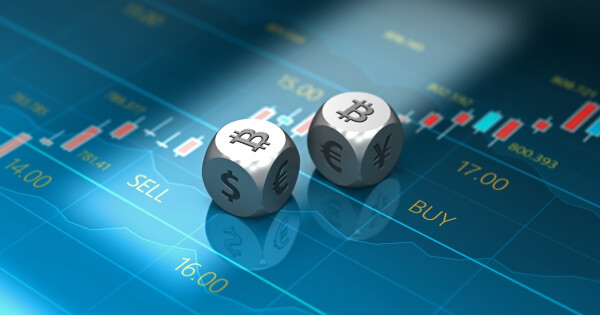 CEO of Mobius Capital Partners, Mark Mobius said:
"Trying to predict the price of Bitcoin is a loser's game."
Mobius stated that speculating on movements of Bitcoin's price is similar to playing a lottery or gambling. He mentioned there is no reliable information that anyone can use to predict the cryptocurrency's next move. He said:
"[Its rise is a] casino operation based on all sorts of rumors and speculation."
Mobius' observation comes at a time when Bitcoin was on the verge of reaching a record high of $20,000 earlier this week, but the cryptocurrency's sharp rise was cut short after its price fell by almost 11% on November 26 – one of the biggest declines since March.
It is also a time when heavyweight investors are keen on making some predictions that the price could rise higher toward the end of the year, saying that the crypto asset is now in bubble territory.
However, Mobius pointed out that analyses and predictions are contradictory because there is no reliable way of predicting Bitcoin pricing or its movements. The emerging markets manager claims that investing in cryptocurrencies could be dangerously close to gambling.
While several big names in the investment landscape like billionaire investor Stanly Druckenmiller, Twitter CEO Jack Dorsey, and MicroStrategy CEO Michael Saylor have all praised Bitcoin in recent months, Mobius has been a vocal critic of the cryptocurrency. In 2019, Mobius raised concerns about blockchain saying that the technology could be broken into, arguing that anything that is created by human beings can be broken into. However, the only hope he would like to see and be interested in the crypto industry is a cryptocurrency backed by gold.
Whenever the Bitcoin price declines, its common for the voices of crypto critics to resonate even louder. Nouriel Roubini and Peter Schiff are some of the famous Bitcoin critics who have issued some warnings just like Mobius. Depsite the dissent on Bitcoin, the crypto market remains bullish and BTC has risen by 4.9% in the last 24 hours, the Bitcoin price is $17,819 at time of writing according to CoinMarketCap.
Crypto Price Prediction as A Market Literacy Tool
Any kind of forecast or prediction on the movement of cryptocurrency prices is important for educational and informative purposes. However, there is no analyst or software that has been able to consistently predict market movement correctly . If someone could accurately predict the price of Bitcoin, then the crypto market would definitely lose much of its purpose. But does not imply that price prediction is useless. Predictions are usually vital guidelines that provide clues and the general feeling of traders and investors and even influence the market for short periods.
Image source: Shutterstock
Mobius stated that speculating on movements of Bitcoin's price is similar to playing a lottery or gambling. He mentioned there is no reliable information that anyone can use to predict the cryptocurrency's next move. He said:
Source: https://blockchain.news/news/mobius-capital-partners-ceo-says-trying-to-predict-bitcoin-price-losers-game