Bitcoin's Price to Rally Like Tesla Shares, BTC Could Surge Beyond Past Fundamentals
A crypto analyst compared Tesla's stock rally to Bitcoin's. What are the similarities and what's next for BTC?…
In the past few days, Bitcoin has been steadily trading above $16,000, and is currently trading at $16,215 at press time. Since Bitcoin's price surpassed the $16,000 mark, the cryptocurrency has not been able to gain more bullish momentum as bulls and bears have balanced out.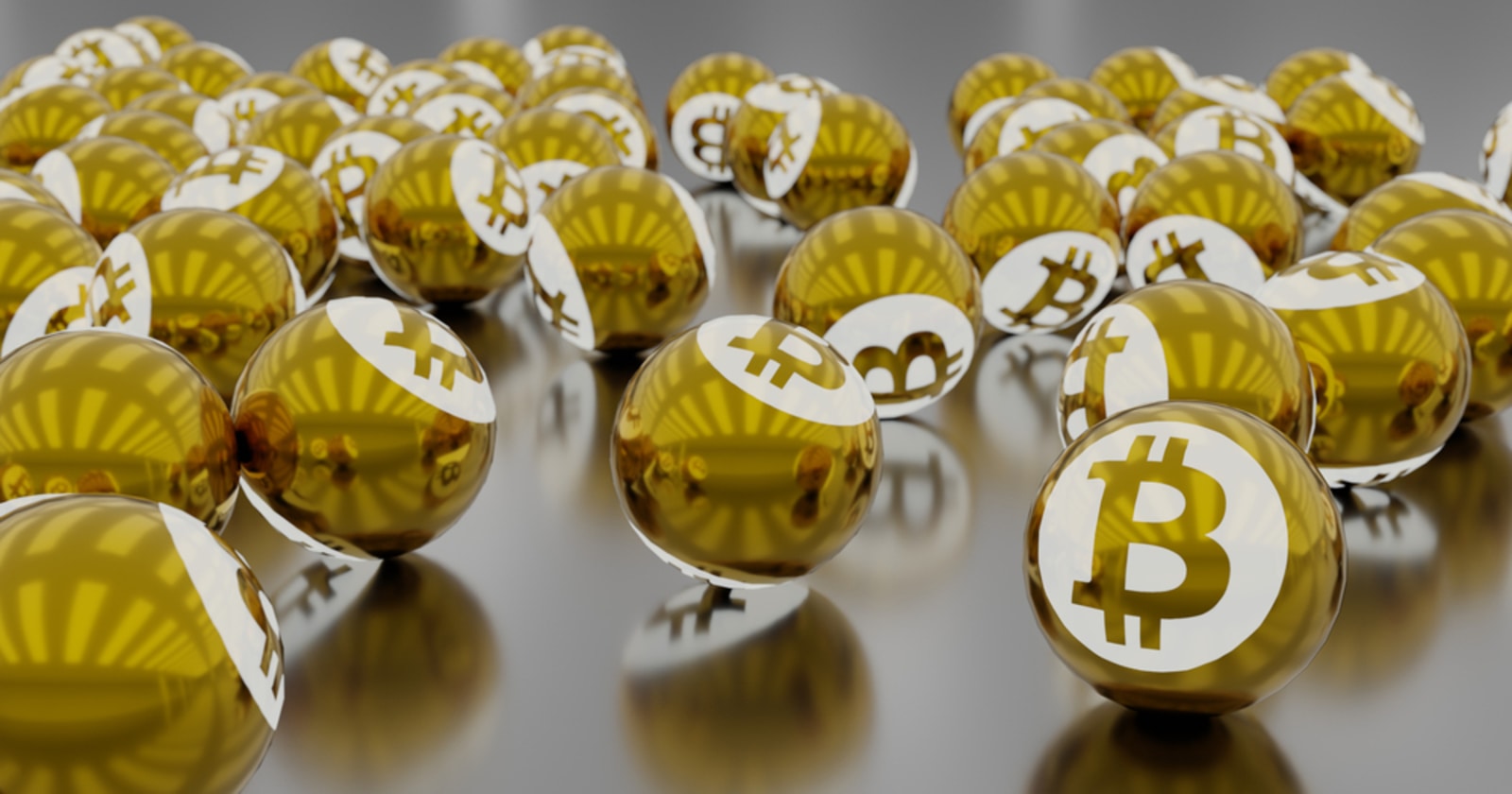 Bulls and bears have not been able to control Bitcoin (BTC)'s price action in the near-term, and has not shown any clear signs of its upcoming trends. However, Bitcoin's price action is crucial as many altcoins have rallied following Bitcoin's price trends, as a result of the world's largest cryptocurrency's bullish momentum.
A cryptocurrency analyst recently said that the $16,600 level could be the next level that BTC should secure, if the cryptocurrency aims to gain more bullish momentum going forward. While pointing to the graph below, the analyst said:
"Highs are looking ripe for the taking. A move to $16.6k should take care of that. Further confirmation on a reclaim of $16,150."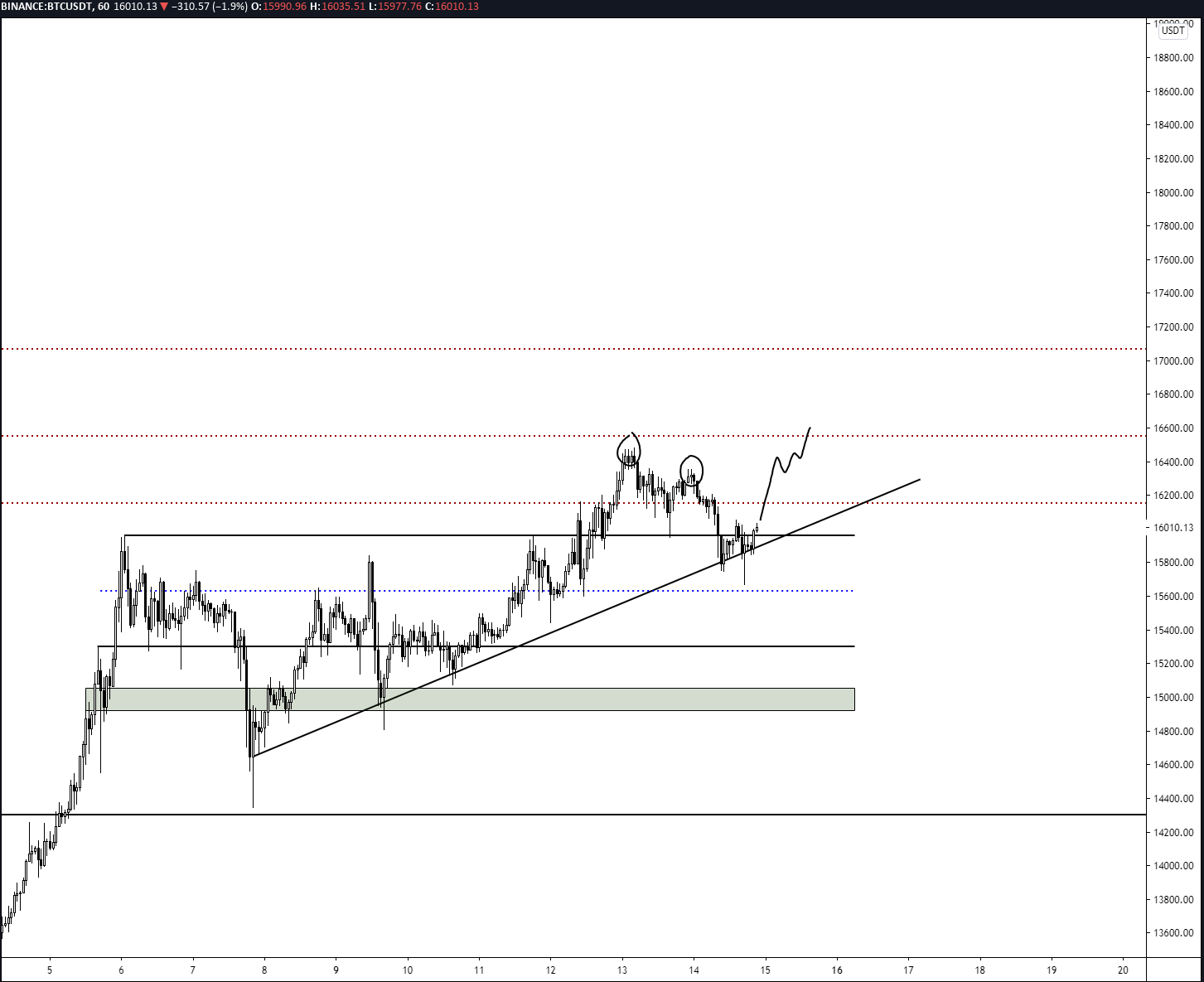 As Bitcoin's price has pushed above $16,150 currently, BTC's price could continue on rallying higher towards $16,600.
While Bitcoin was trading around the $16,000 level on the weekend, prominent crypto trader Willy Woo explained that the drop was not a concern, as Bitcoin was still showing bullish signs. He tweeted:
"Shaking off some bearishness technicals (4h RSI div, 8h TD9). Short and mid term on-chain fundamentals bullish, more coins scooped off exchanges, more users arriving. Buy the dip scenario."
With the increasing amount of Bitcoin being sent from exchanges, and the new highs of active users on the Bitcoin network, BTC could be only seeing its start of its bull run. Bitcoin's daily active addresses on the network hit a new high in 34 months on Nov. 13, and has just started to normalize again, according to crypto analytics firm Santiment.
Bitcoin could pull a "Tesla rally"
Although Bitcoin's recent price trading sideways have concerned many investors, however, economist and crypto analyst Alex Kruger has not doubted the cryptocurrency's upcoming trend. When he was asked about when it would be a good time to reduce his Bitcoin exposure, he explained:
"Been asked if there's a level were I would significantly reduce my bitcoin exposure. There isn't. There are levels were I would reduce exposure if intraday price action and/or funding metrics indicate may be putting in a local top."
However, Kruger would be concerned about Bitcoin's price action of BTC would reverse its tracks and head towards $13,000. Kruger is not convinced that this could happen, and further explained:
"$BTC revisiting 13K would make sense chartwise. But many current inflows are chart agnostic. $BTC could rip faces off in the next 2-3 months, pull a Tesla. The returns profile remains asymmetric. So not betting on a pullback."
Tesla's stock has seen some massive action this year, and is up by over 380 percent year-to-date. Tesla's overall rally in 2020 has defied many investors' expectations, and even rallying beyond past fundamentals, which could also be Bitcoin's upcoming price trend, as Kruger has compared the two assets.
Source: https://blockchain.news/news/bitcoin-price-rally-tesla-shares-btc-surge-past-fundamentals
Ethereum is Expected to Undergo a 90% Daily Emission Reduction Following ETH 2.0 Upgrade
Market analyst Lark Davis believes that Ethereum 2.0 upgrade will prompt a 90% daily emission reduction from 12,800 to 1,280.
Ethereum (ETH) was up by 9.72% in the past week to breach the psychological price of $2K during intraday trading. ETH's price stood at $2,056 as the second-largest cryptocurrency continues to gain momentum.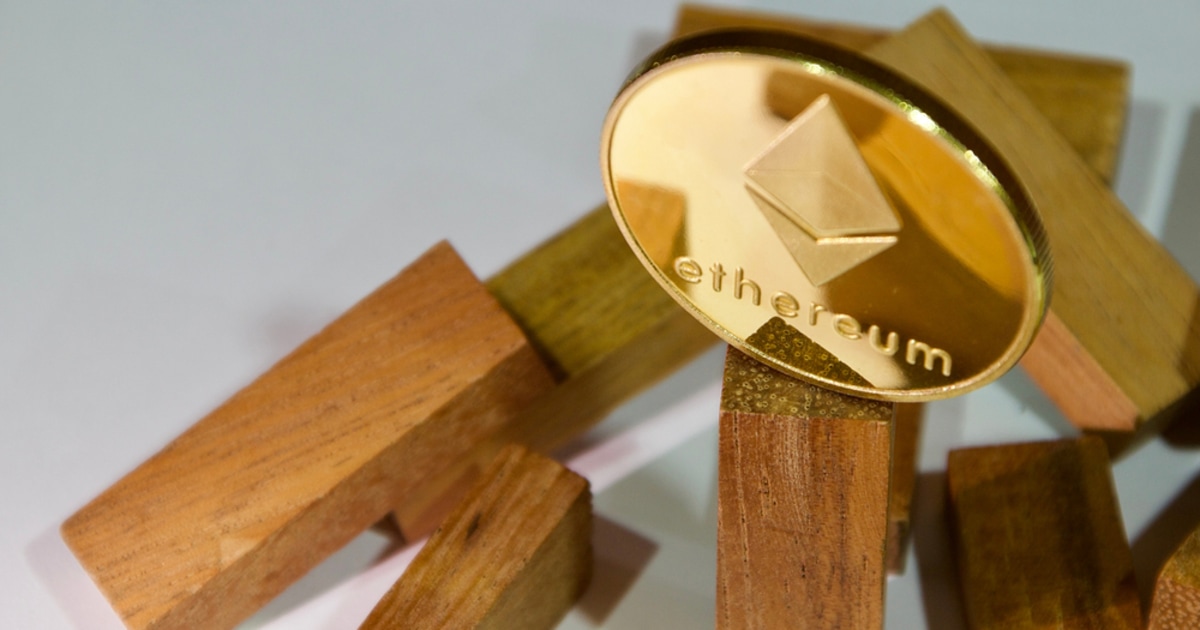 Market analyst Lark Davis believes that the upgrade of Ethereum 2.0 will prompt a 90% daily emission reduction from 12,800 to 1,280. He explained:
"The other wildly important aspect of The Merger is that ETH will undergo a 90% reduction in daily emission. Basically from 12,800 a day to 1,280 a day. Yearly inflation from 4.3% down to 0.43%. This is equivalent to 3 Bitcoin halvings, and is only months away."
Ethereum 2.0, also known as the Beacon Chain, was launched in December 2020 and was regarded as a game-changer that seeks to transit the current proof-of-work (POW) consensus mechanism to a proof-of-stake (POS) framework.
Davis also noted that Ethereum would experience "Triple Halving" as part of the ETH 2.0 upgrade, a highly significant economic event for the asset's price in the coming years.
Ethereum whales cumulatively hold 60.52 million ETH
According to on-chain metrics provider Santiment:
"Ethereum whales that hold between 10k and 1 million ETH in their respective wallets now own a cumulative total of 60.52m coins. This is the highest amount held by this tier since in 5 weeks, and represents a 1.65million ETH accumulation in the past 6 days."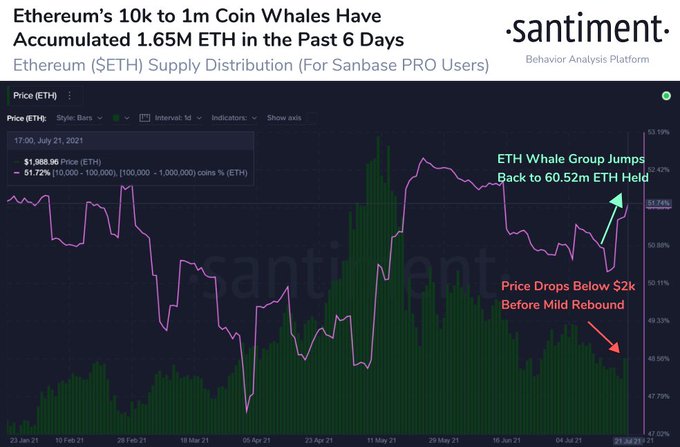 Therefore, ETH whales continue investing in this asset, which indicates high confidence levels.
Ethereum has been making headlines based on its notable strides. For instance, ETH has had an impressive return on investment (ROI) of 171% this year compared to tech stocks like Microsoft, Facebook, and Apple. Furthermore, Davis had previously noted that Ethereum was settling three times more value on-chain than Bitcoin daily.
Image source: Shutterstock
"The other wildly important aspect of The Merger is that ETH will undergo a 90% reduction in daily emission. Basically from 12,800 a day to 1,280 a day. Yearly inflation from 4.3% down to 0.43%. This is equivalent to 3 Bitcoin halvings, and is only months away."
Source: https://blockchain.news/analysis/ethereum-is-expected-undergo-a-90-percent-daily-emission-reduction-following-eth-2.0-upgrade
South Korea Authorities Seizes $47M in Crypto from Tax Evaders
South Korean authorities have made the largest crypto seizures in the country's history. $47 million in digital currencies have been confiscated.
Authorities in the South Korean province of Gyeonggi have conducted the largest tax seizures ever, seizing $47 million in Bitcoin (BTC) and Ethereum (ETH).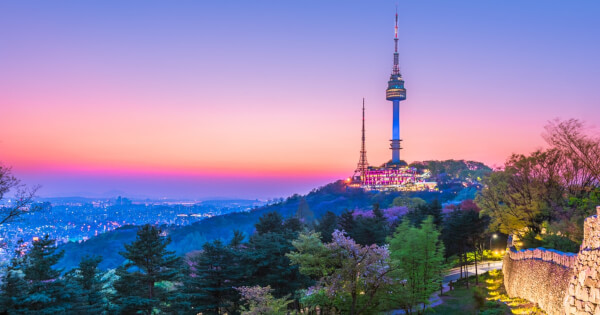 According to the coverage reported by the Financial Times, the seizure involved about 12,000 tax evaders. The authority has called the action the largest "cryptocurrency seizure for back taxes in Korean history."
Those "tax dodgers" committed the crime by connecting their trading or investment activities on trading platforms operating in the country with their phone numbers. The process, though rigorous, had to be done manually as crypto exchanges were unable to fully provide the Know-Your-Customer (KYC) details of the defaulting taxpayers. In addition, the FT report was unclear which digital currency trading platform was involved in the investigation.
South Korea has a robust cryptocurrency trading engagement amongst its citizens, and the country has been making moves to implement accomodating regulations. One of these is the law passed by the Korean National Assembly in March 2020. This law mandates cryptocurrency exchanges to take down customer's details through KYC and obtain licenses to operate from banks.
While big exchanges such as UpBit have been able to comply, other smaller trading platforms have had their struggles in complying, a situation that was compounded by financial institutions dissociating from crypto exchanges. Besides these, South Korea has long been mulling enforcing a 20% capital gains tax on cryptocurrencies, all of which will be made easier with compliant crypto exchanges.
South Korea is one of the more receptive countries to blockchain and cryptocurrency-related innovations. While crypto has thrived in the country in the past decade, the government is taking bold steps to develop its own Central Bank Digital Currency, the Digital Won. Despite its soft stance, however, the nation has zero-tolerance for fraud amongst crypto entities, as showcased in the ongoing raid of Bithumb exchange amidst a broad fraud investigation.
Image source: Shutterstock
Source: https://blockchain.news/news/south-korea-authorities-seizes-47m-in-crypto-from-tax-evaders
MicroStrategy Acquires Extra 13,005 Bitcoins, Owning Over 100,000 BTC
MicroStrategy CEO Michael Saylor confirmed the firm acquires additional 13,005 Bitcoins, by spending roughly $489 million in cash at an average price of around $37,617 per bitcoin. The company now
Leading American business intelligence firm MicroStrategy is not relenting in its quest of purchasing more Bitcoin, acknowledged by the firm's CEO Michael Saylor.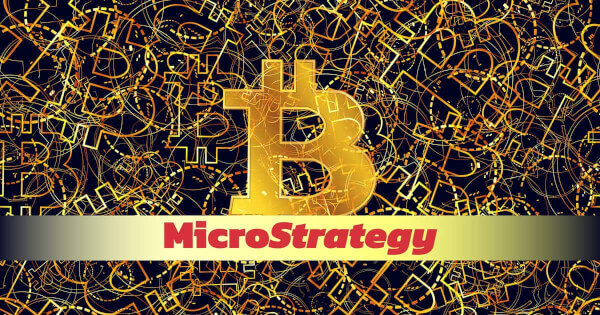 The MicroStrategy CEO said:
"MicroStrategy has purchased an additional 13,005 Bitcoins for ~$489 million in cash at an average price of ~$37,617 per bitcoin. As of 6/21/21 we hodl ~105,085 bitcoins acquired for ~$2.741 billion at an average price of ~$26,080 per bitcoin."
MicroStrategy has set a precedent in the institutional investment space because its BTC holding is one of the highest.
Previously, Saylor had indicated that the firm was embracing Bitcoin for the long term.
MicroStrategy, therefore, seems to be taking advantage of the current ranging BTC market because it has spent the last two months consolidating between $30,000 and $40,000.
Bitcoin is back at the range low
Bitcoin plunged to lows of $32k amid intensified FUD (fear, uncertainty, and doubt) sentiment from China triggered by a nationwide BTC mining crackdown.
For instance, China's third-largest bank, the Agricultural Bank of China, issued an announcement prohibiting bitcoin and other cryptocurrency transactions through Agricultural Bank's banking system.
These restrictions imposed by Chinese banks on cryptocurrencies caused a large-scale sell-off of the Bitcoin bearish side.
Therefore, market analyst Michale van de Poppe noted that Bitcoin was back at the range low, and the leading cryptocurrency needed to hold this area to avoid a further drop to $24k.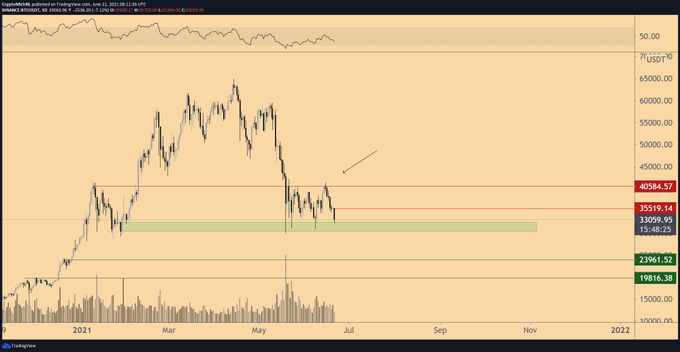 On-chain analyst Ali Martinez echoed these sentiments. He stated:
"On-chain data from IntoTheBlock shows that the most significant support zone underneath Bitcoin sits between $31.7K and $33.5K where roughly 573K addresses bought 487K BTC. Losing this area as support could push BTC to the next critical demand barrier at $23.4K."

With retail momentum on the Bitcoin network slowing down amid sinking social sentiment, it remains to be seen whether renewed institutional interest from firms like MicroStrategy will give BTC the much-needed upward momentum.
Image source: Shutterstock
Previously, Saylor had indicated that the firm was embracing Bitcoin for the long term.
Source: https://blockchain.news/news/microstrategy-acquires-extra-13-005-bitcoins-owning-100000-btc